DNA swabs send double rapist to jail following 'moment of stupidity'
A man who went 30 years unpunished after raping two women was caught when his DNA was tested because he had urinated in a neighbour's plant pot.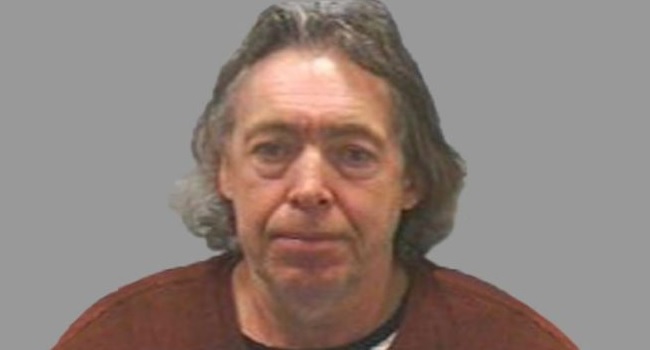 Eric McKenna, 60, carried out two separate attacks in north east England in 1983 and 1988, but a lack of forensic evidence meant the offender could not be identified.
However, when he was arrested by neighbourhood officers in 2016 for urinating in a neighbour's plant pot, routine DNA swabs were taken that linked him to both assaults.
On Friday (March 19), McKenna was sentenced to 23 years imprisonment at Newcastle Crown Court.
Northumbria Police has apologised to both of his victims for not giving them the "support that they should have done".
His first attack took place in April 1983, when he pushed a 21-year-old woman down a grassy bank in Gateshead and raped her before fleeing the scene.
Five years later, he targeted an 18-year-old student as she walked through the Manors area of Newcastle.
The court heard he approached both victims from behind as they walked alone and threatened them with a knife.
Detective Constable Mick Wilson, of the Northumbria Police Rape Investigation Team, said he was "delighted" to see McKenna behind bars.
He added: "In the 1980s we did not have the same forensic techniques available that we do now and we have secured a conviction thanks to those developments. McKenna thought he had got away with his crimes but a neighbourly dispute and a moment of stupidity has landed him in prison for 23 years.
"When he was arrested he did not flinch and from that moment he has denied all responsibility and failed to show a glimmer of remorse for his victims.
"His crimes were calculated, planned and were horrific experiences for the two victims involved. I want to commend them for the extreme bravery they have shown throughout the entire ordeal.
"The way we treat victims has drastically improved and is continuing to evolve. Every vulnerable victim of crime will be treated with compassion, understanding and will receive the best possible support from our officers.
"No matter how long ago the offence took place, we will do everything we possibly can to put people like Eric McKenna behind bars."