DNA `billion to one` evidence identifies guilty man for brutal killing 40 years ago
Breakthroughs in forensic testing and the "foresight" of scientists has finally helped convict the real killer of a 15-year-old schoolgirl more than 40 years ago.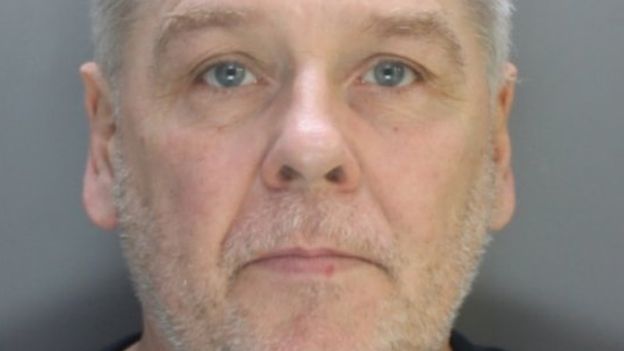 Breakthroughs in forensic testing and the "foresight" of scientists has finally helped convict the real killer of a 15-year-old schoolgirl more than 40 years ago. Stephen Hough has been sentenced to 12 years for the manslaughter and rape of Janet Commins in Flint, North Wales when he was just 16. Judge Mr Justice Clive Lewis told Hough at the end of his three-week trial at Mold Crown Court that he had shown no remorse for what he did to the tragic teenager in January 1976. The victim's body was found in bushes near school fields by children playing hide and seek four days after going missing from her home. Hough was questioned after her death but was ruled out by officers after he said he was stealing petrol the night she was killed – an offence for which he was fined. Noel Jones, who was 18 at the time, admitted killing her and served half of a 12-year prison sentence. Although he has never challenged his conviction, he told Hough`s trial he was made a scapegoat by police because he was a "barely literate gypsy". Advances in science meant forensic samples preserved from the case were able to be re-examined and a DNA profile was identified. It was matched to Hough in 2016 when North Wales Police had cause to take a DNA sample from him and enter it onto the national DNA database. The jury heard it was a billion times more likely to belong to Hough than anyone else. Senior investigating officer Detective Superintendent Iestyn Davies said: "Very quickly after his DNA was taken [in 2016] and entered on the database, it hit against a crime stain from that 1976 investigation and that prompted us to fully reopen the case." Trisha Foley, scientific support officer with the force, praised the "foresight" of the scientists dealing with the case at the time. "The fact that the material was placed onto slides and then a slip was added over actually preserved that evidence. "To obtain not only a profile but a full DNA profile with a statistical probability of one to a billion that it matched Stephen Hough, in that timescale – that`s a significant result." Hough was jailed for 12 years for manslaughter, as well as eight years for rape and eight years for the serious sex assault. All three sentences are to be served concurrently. Det Supt Davies added: "This was a very challenging, complicated and emotionally charged investigation. and I'd like to publically acknowledge Janet's family, friends, community and our partners for their understanding, patience and support during what must have been an unimaginably difficult time. "The methodical re-examination of case papers, exhibits and witnesses after 40 years has proved very testing and I'm grateful for the dedication and professionalism of the investigating officers and Crown Prosecution Service who have worked tirelessly since new evidence came to light last year. "Although a previous trial and conviction proved testing, recently obtained forensic evidence was a vital component which ultimately led to our prosecution case of overwhelming evidence. " Hough first appeared in court on the manslaughter charge last September.