Diversity champion joins College of Policing board
A leading champion of diversity, equality and inclusion has joined the College of Policing board to help support its "ambitious agenda" to strengthen its connection with the front line.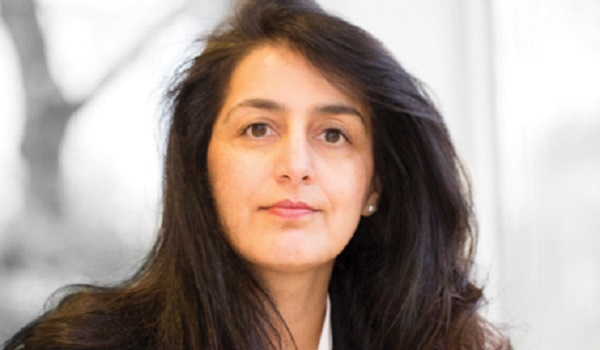 Dr Robina Shah MBE is a consultant chartered psychologist specialising in psycho/social medicine and a proven and highly respected senior leader with more than 20 years' experience in chair and non-executive director roles.
Her work has a ranged across various national and international organisations, including the Department of Health, NHS, Ministry of Justice, General Medical Council, Health Education England, Royal College of General Practitioners and the Royal Society of Medicine.
Dr Shah was the UK's youngest and first Asian chair of an NHS Foundation Trust, the youngest Deputy Lieutenant for Greater Manchester when she was appointed in 2006 and last year became the first female British/Pakistani woman to be personally appointed by the Queen as High Sheriff for Greater Manchester.
In September 2018, Dr Shah was one of only 25 women in England and Wales nominated by the public for a living statute that acknowledged her personal and professional achievements.
Dr Shah also sits on the Manchester Football Association Board as a non-executive director and on the Women's Football Board and Disability Football Committee at the Football Association.
Dr Shah, who joined the board on April 29, said: "I am excited and honoured to join the College of Policing and I'm passionate about bringing my experience and perspectives to shape its important work.
"It is vital that police officers and staff work closely with the communities they serve to ensure everyone recognises the importance of inclusion and plays their part in creating a diverse and equal society. I particularly welcome the opportunity to support the college at this time, especially in achieving its ambitions for the service."
Christine Elliott, interim chair of the College of Policing board, said: "Robina is a highly experienced senior leader who has a proven track record of championing diversity, equality and inclusion throughout her career. Her extensive experience of working with international partners as well as public and private sector organisations will be of great value to the college and support our ambitious agenda.
"Robina's unique insight and experience will support us in continuing to strengthen our connection with the front line and ensure the college is best able to support the service."