'Disturbing' rise in videos of children groomed into filming their own abuse
There has been a "disturbing" increase in the volume of child sexual abuse material produced by children who have been tricked into filming themselves on webcams by online predators.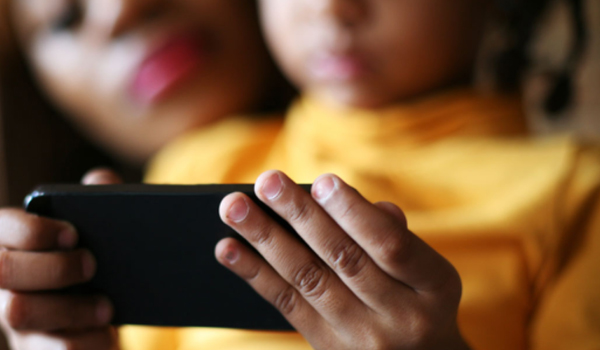 Videos and images in which children have been manipulated into recording their own abuse now make up nearly half of all the material removed from the web by Internet Watch Foundation (IWF) analysts.
New data shows that in the first six months of 2020, 44 per cent of all the child sexual abuse content dealt with by the IWF involved self-generated material.
This is up 15 percentage points on 2019 when, of the 132,676 webpages actioned, almost a third (38,424 or 29 per cent) contained self-generated imagery.
The IWF says self-generated content can include child sexual abuse content, created using webcams, sometimes in the child's own room, and then shared online.
"In some cases, children are groomed, deceived or extorted into producing and sharing a sexual image or video of themselves," it added.
Some of the videos IWF analysts find and remove from the internet contain Category A material – the most severe level of abuse, which includes penetrative sexual activity.
Susie Hargreaves OBE, chief executive officer of the IWF, has warned parents that they need to have "frank discussions" with their children about the internet and the potential dangers of being online.
She added: "Sadly, no child is ever entirely safe from being targeted by predators who are on the lookout for children to manipulate. If a child is unsupervised, and has a device with a camera and the internet, there is a possibility that, very quickly, they could be groomed and coerced."
Ms Hargreaves said even when parents think a child is safe in their bedroom, they may have been approached by a predator.
"From there, they can be blackmailed, coerced, or bullied into making videos of themselves for these criminals," she said.
"That we are seeing even more of these videos is a disturbing development, and we would urge parents to speak frankly to their children about the kind of criminals who may be waiting out there.
The IWF, which is the UK charity responsible for finding and removing images and videos of children suffering sexual abuse from the internet, said there had been a 50 per cent increase in reports of child sexual abuse material received during lockdown.
Between March 23 and July 9 this year, 44,809 reports were made to the IWF by members of the public – up from 29,698 during the same period in 2019.
The IWF also said more than eight million attempts to access child sexual abuse material online during the coronavirus lockdown had been made in the UK.
This followed a warning from the National Crime Agency that it believed there were a "minimum of 300,000 individuals in the UK posing a sexual threat to children", either through physical 'contact' abuse or online.