'Disturbing' officer jailed for off-duty sex attack
A police officer has been sentenced to seven years in prison after sexually assaulting a teenage girl while off-duty.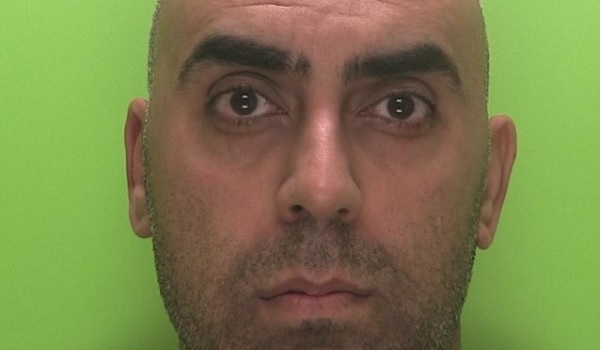 Police Constable Majud Hussain, of Leicestershire Police, told a 17-year-old girl he was a firefighter before carrying out a sexual act on her against her will in the back of his car.
He was found guilty of two counts of assault by penetration on a girl over the age of 13 and two counts of sexual assault on a female following a trial at Nottingham Crown Court.
The victim was walking through the centre of Long Eaton in Derbyshire with her 14-year-old intoxicated friend when PC Hussain picked the two girls up in the early hours of July 17 last year.
He told them he was a firefighter and took them to McDonalds before dropping the younger girl at home and leaving the 17-year-old in his vehicle, the court heard.
PC Hussain, who worked as a firearms officer in the regional East Midlands Operational Support Services department, then leaned into the back seat and touched the teenager's thigh.
The victim asked to be taken home as her phone battery was flat, but he offered to give her a charger in exchange for a sexual favour, to which she refused.
Despite this, he carried out a sexual act on her before giving her a lecture on how she should not agree to a sex act if she did not want to take part.
PC Hussain was ordered to sign the sex offenders' register for life and be on a sexual harm prevention order indefinitely.
A spokesperson for Leicestershire Police said he will now be the subject of a gross misconduct hearing.
Leicestershire Police Assistant Chief Constable Julia Debenham added: "Hussain has committed very serious criminal offences. Such behaviour has no place in our organisation."
Detective Chief Inspector Kev Broadhead, of Nottinghamshire Police, said: "The sentence given to Hussain today is right because it's right that someone who commits crimes like this receives a long custodial sentence.
"The fact that he was a police officer when he assaulted this girl makes it all the more disturbing – he should have been a person to be trusted.
"The victim in this case has shown a huge amount of courage and I hope that she can find some solace in knowing that Hussain is behind bars."