'Distinguished and extremely experienced' barrister appointed as DPP
The Attorney General has appointed the independent reviewer of terrorism legislation as the new Director of Public Prosecutions (DPP).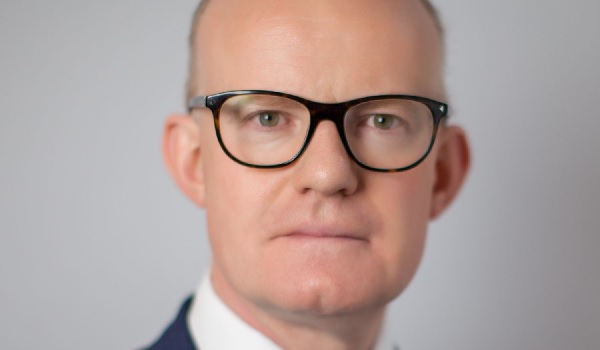 Leading barrister Max Hill QC will take over as the lead of the Crown Prosecution Service (CPS) from Alison Saunders at the beginning of November for a renewable term of five years.
Attorney General Geoffrey Cox hopes the new DPP will build on the achievements of Ms Saunders, who takes up a role with a private law firm following 32 years of public service.
He added: "I am very pleased to announce that Max Hill will be the next Director of Public Prosecutions. Mr Hill is a distinguished and extremely experienced Queen's Counsel who has demonstrated a profound commitment both to the criminal justice system and to public service. I am very grateful to him for taking on these onerous responsibilities.
"I am confident that he will be a good and collaborative leader of the Crown Prosecution Service and a principled and strongly independent chief prosecutor. The public will rightly expect nothing less.
"The role of DPP is difficult and requires exceptional qualities of judgment and character. I am looking forward to working with the new Director."
Mr Hill is most known for his role in the prosecution of the failed July 21, 2005 London bombers and acting for the Metropolitan Police Service in the inquest into the 7/7 attacks.
He was also the leader of the South Eastern Circuit between 2014 and 2016, and chair of the Criminal Bar Association between 2011 and 2012.
Mr Hill has defended and prosecuted several complex homicide, violent crime and fraud cases.
He has extensive advisory experience after being instructed in a number of high-profile murder cases including the killing of Damilola Taylor.
Last week, the CPS came under fire from the Home Affairs Justice Committee for its failure to meet deadlines for disclosure, after a number of high-profile cases collapsed as a result of evidence being presented too late.
Mr Hill said: "I am honoured to be the next Director of Public Prosecutions. I am grateful to Alison Saunders for her service and look forward to building on her legacy.
"This is a challenging time for the CPS, with the rise in complex cases and negative publicity about its handling of disclosure in some cases.
"I have seen first-hand the sterling work of the CPS and I am determined to restore public trust in all of its work."