Disclosure could require a licence to practice after trials collapse
Officers could soon need a licence to practice as a disclosure officer under plans to fix deep-seated cultural problems with how evidence is treated.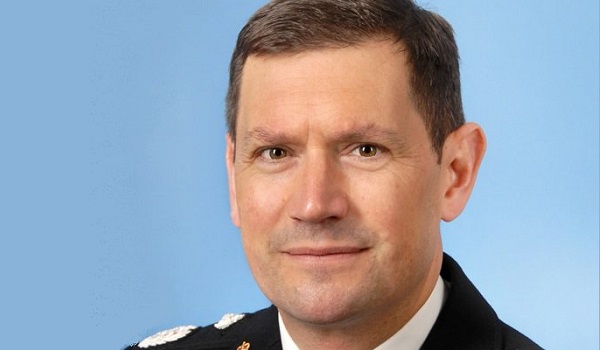 Officers could soon need a licence to practice as a disclosure officer under plans to fix deep-seated cultural problems with how evidence is treated. The National Police Chiefs' Council (NPCC) has unveiled a new action plan for improving the disclosure of evidence after a series of rape cases collapsed. The measures, developed with the Crown Prosecution Service (CPS) and College of Policing, will see specialist disclosure experts embedded in every force alongside a refresh of current disclosure training. Specific improvement plans will also be drawn up for each force and CPS area – and a licence to practise could be introduced as soon as next January depending on the outcome of a review. Chief Constable Nick Ephgrave, NPCC lead for criminal justice, said forces need to "embed disclosure in the investigative mindset from the outset of any investigation". He added: "Reviews of recent cases have shown a range of issues leading to failures but there has been no intention by officers to conceal information. "This plan will support investigators to get disclosure right by making responsibilities and processes clearer, systems easier to use, providing access to expert support and training together with improved oversight and leadership." Senior prosecutors are currently assessing all live rape and serious sexual assault cases to check disclosure requirements have been met. Two forces have also launched their own reviews after a number of high-profile trials collapsed over the late disclosure of evidence. Last December, the Metropolitan Police Service announced it would re-examine its cases when prosecutors dropped all charges against Isaac Itiary and Liam Allan. Surrey Police followed suit earlier this month after new evidence emerged on the eve of 19-year-old Oliver Mears' trial that cast doubt on the allegations against him. Writing for the NPCC, Mr Ephgrave acknowledged a "cultural problem" has developed in forces where disclosure is often viewed as something to be done only at the end of a case – meaning it does not become integral to the investigation. He also highlighted the rapidly growing range of data officers now have to deal with compared to when disclosure legislation was introduced. Investigators can now expect to seize the equivalent of 30,000 pages of A4 paper from a single device – more than they can reasonably be expected to review. Since last July, the CPS and NPCC have worked to review the police HOLMES computer system to ensure sensitive material is properly stored and disclosed. The CPS disclosure manual is also in the process of being refreshed, and an updated version will soon be published for police and prosecutors. Director of Public Prosecutions Alison Saunders said these steps will help address "deep-rooted and systemic" problems that have caused concern in recent weeks. Mike Cunningham, chief executive of the College of Policing, said: "We must be sure the criminal justice system works together to achieve sustained improvements to disclosure practice. "This will involve cultural change and strong leadership to influence the mindsets of officers and staff for meeting disclosure requirements. "We will support leaders and champions in forces and across the criminal justice service to achieve this."