Disclosure consent forms rolled out under threat of legal challenge
Victims of crime, including those alleging rape, are being asked to give police access to their phones and social media accounts or risk prosecutions not going ahead.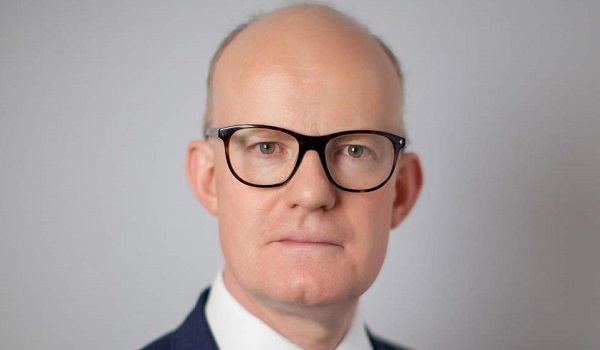 The move is part of a series of new measures introduced by the Director of Public Prosecutions, Max Hill, to address failures in the system around disclosure in England and Wales that led to the collapse of a number of rape and serious sexual assault cases. 
Consent forms asking for victims to give permission for officers to access personal information including emails, messages and photographs are being rolled out across the Crown Prosecution Service (CPS) this week. 
However, the forms face a legal challenge from campaign groups. 
They are an attempt to plug a gap in the law which says complainants and witnesses cannot be forced to disclose phones, laptops, tablets or smart watches. Mr Hill said they would only be looked at where it forms a "reasonable line of enquiry", with only relevant material going before a court if it meets stringent rules. 
The digital consent forms can be used for complainants in any criminal investigations but are most likely to be used in rape and sexual assault cases, where complainants often know the suspect. 
Metropolitan Police Service Assistant Commissioner Nick Ephgrave, NPCC lead for criminal justice, said the form will explain in detail why access is required and makes clear that the individual will have an opportunity to explain why they do not want to hand over their device, though the implications of such actions could be severe.  
Mr Ephgrave said: "If that's the position they adopt, it may not be possible for a prosecution to proceed." 
The forms state: "If you refuse permission for the police to investigate, or for the prosecution to disclose material which would enable the defendant to have a fair trial then it may not be possible for the investigation or prosecution to continue." 
During a media briefing aimed at explaining the dilemmas faced by officers and prosecutors, Mr Hill and Mr Ephgrave called for people to have "trust and confidence" in the criminal justice system if investigators are to reverse recent sharp falls in prosecution rates. 
Last year the number of rape charges fell by 23 per cent, to its lowest level in a decade, following the collapse of a series of trials in late 2017 due to problems of disclosure. Defence lawyers accused police and the Crown Prosecution Service (CPS) of failing to hand over crucial evidence that would have exonerated their clients. The setbacks have forced detectives and prosecutors to take more time and care handling cases – consequently reducing the throughput. 
Around 93,000 police officers and staff have undergone disclosure training in the past year to ensure they appreciate that providing the defence with timely access to relevant evidence is obligatory, Mike Cunningham, chief executive of the College of Policing, revealed. 
The underlying problem is the volume of text, video and call records now available in even routine cases, particularly in domestic abuse or sexual assault allegations involving people who already know each other. 
If the contents of an average Samsung S8 mobile were printed out, for example, Mr Ephgrave said, it would produce millions of A4 sheets. Police are currently piloting three artificial intelligence schemes to ease the burden on officers reviewing records. 
However, the Centre for Women's Justice says it is preparing a legal challenge to the new forms amid concerns that excessive disclosure requests are being made of women reporting rape and sexual assault. 
The centre acknowledges that the forms will bring consistency to the practices of different police forces, but says the approach being taken is unlawful. It argues that the forms will primarily apply to victims of rape, sexual assault and domestic abuse, rather than other criminal offences. It also says the new policy violates the Data Protection Act 2018 and Article 8 of the European Convention on Human Rights (right to privacy). 
Solicitor Harriet Wistrich, the centre's director, said rape complainants are routinely asked to provide their mobile phone data when reporting a crime.  
"Most complainants fully understand why disclosure of communications with the defendant is fair and reasonable, but what is not clear is why their past history (including any past sexual history) should be up for grabs. We seem to be going back to the bad old days when victims of rape are being treated as suspects." 
The centre is working on the challenge with Big Brother Watch, a civil liberties and privacy group. 
Griff Ferris, Big Brother Watch's legal and policy officer said: "The CPS is insisting on digital strip searches of victims that are unnecessary and violate their rights. Police investigators are drowning in irrelevant phone and social media data about victims' private lives that often predate the reported crime by years. 
"Treating rape victims like suspects in this way delays investigations and trials, prolongs distress for both victims and suspects, deters victims from reporting and obstructs justice. These excessive digital trawls set an alarming precedent for the criminal justice system."