Digital transformation for public safety
Police are undergoing a digital transformation that will dramatically improve their operations.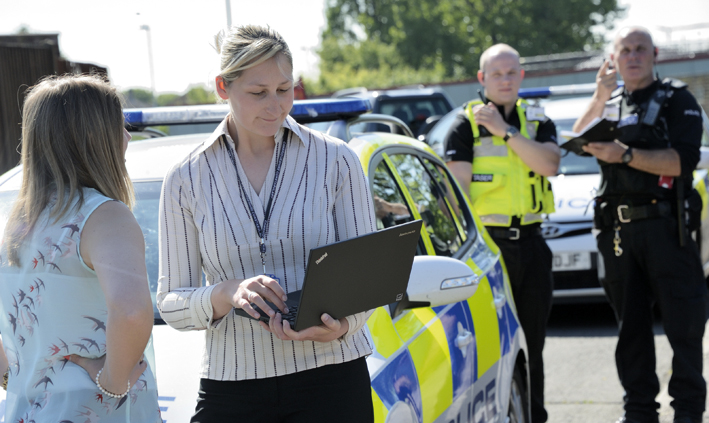 Police are undergoing a digital transformation that will dramatically improve their operations.
And by embracing technology, law enforcement and military organisations can "better engage and protect citizens, while empowering their personnel to get more done", says Rochelle Fleming, Microsoft public safety and national security marketing director.
"Over the past several years, public safety and national security agencies around the world have been embracing the cloud, mobile computing, big data and other advanced technologies to radically reduce their operational costs and improve their outcomes," she said in her latest Microsoft public safety blog.
"Indeed, more than half of law enforcement agencies said they have implemented, or are considering implementing, cloud-based solutions in the next two years, according to a survey by the International Association of Chiefs of Police. And military departments have been adopting commercial cloud-based solutions at an accelerating rate."
Ms Fleming highlighted how at Cambridgeshire Constabulary, officers are spending as much as two additional hours a day out of the police station, thanks to mobile communications software developed by Microsoft partner Black Marble.
"The application, which runs on Windows devices and is powered by the Microsoft Azure cloud platform, enables police officers to enter and access information in real-time wherever they are, whether they're using a phone, a tablet, a laptop or a desktop PC," she explained.
Ms Fleming said that with today's big data analytics tools, police can "optimise their decisions for greater impact, helping them protect and serve their countries, societies and citizens more effectively".
"And by migrating to the cloud, they can transform safety, justice and defence services – operating far more efficiently and strategically than was possible in the past," she added.
She said the city of Surat in India, for example, has reduced crime by 27 per cent in some parts of the city by implementing a new video-enabled command centre. The command centre streams real-time video feeds from critical public locations, major traffic intersections and the city's entry and exit points. This allows the police department to respond more quickly to incidents as they occur, while proactively preventing crime from happening.
And the Qatar Public Prosecution is using Microsoft's business intelligence platform to centralise its data and obtain quick and accurate data analysis and reporting, enabling it to speed up the trial process. In addition, it has reduced the time it takes to respond to requests for case details from weeks down to a single day, said Ms Fleming.