Digital transformation achieves cloud milestone
West Midlands Police (WMP) has deployed a suite of cloud applications designed to increase efficiencies and processes across the force. The project is one of the first implementations of cloud technology by a public safety agency in the UK.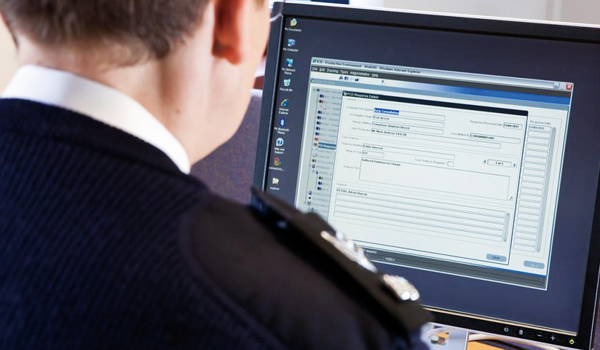 The SaaS (software as a service) applications will embrace ERP (enterprise resource planning), human capital management and customer experience. They have enabled the force to modernise processes across its human resources, finance, procurement and shared services departments, and provided an internal self-service portal allowing officers and employees to quickly access critical information and back-office services.
WMP says the introduction of a cloud-hosted supplier portal has "also enhanced agile interaction between the force and its suppliers".
The force's technology partner Accenture teamed up with Oracle to deliver the cloud solution that promises enhanced operations and data sharing.
"The deployment of this cloud technology is the latest-step on our technology transformation journey as envisaged under our 'WMP 2020' change programme," said Neil Chamberlain, director of commercial services at WMP.
"This project represents a significant investment by the force as part of our transformation programme and demonstrates our commitment to investing in digital technologies to enable new and more efficient ways to manage operations, share information and deliver police services to the public."
From the way in which the public contacts the force to how it responds, investigates and prevents re-offending, WMP 2020 is designed to "radically overhaul all aspects of its business with people and technology at its heart".
Accenture has worked alongside WMP since 2014 when selected as transformation partner to help create and deliver the WMP 2020 change programme; an ambitious five-year transformation project to create a modern, technology-enabled and more efficient force.
The team leveraged the Accenture Cloud Suite for Oracle, including an industry-specific solution developed by the Accenture Oracle Business Group to provide a faster delivery with more quality assurance.
Dave West, managing director of Accenture's health and public service business, says "the modern suite of back office services will drive efficiencies and increase collaboration and information sharing across the force".
"The technology enables WMP to access and share information where and when required and supports modern digitally-enabled policing in the West Midlands region," he added.
Debbie Green, senior sales director for the public sector at Oracle UK, said: "The public sector is innovating at a rapid rate to transform its organisations and deliver better services to the taxpayer. WMP is a leading example of how organisations are looking to make use of cloud technologies to change their operations and deliver the next generation of public services."
More than 30 projects make up WMP 2020, including digital experience for citizens, smarter dispatch, data-driven insight, next generation enabling services, mobile technology and digital interview recording.