Digital justice
Digitisation will be crucial to the Ministry of Justice's strategy in making the justice system more efficient – and virtual courts will be an important part of this.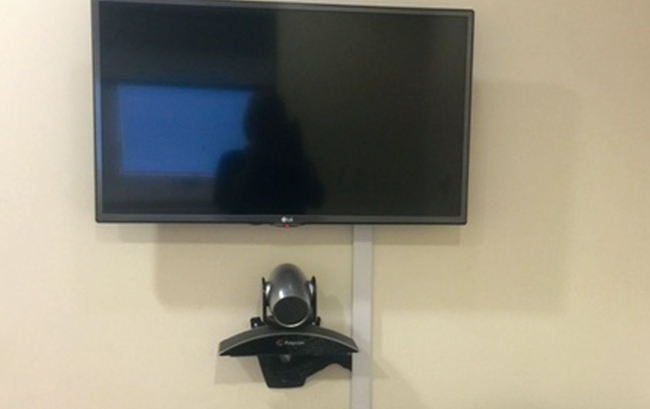 Digitisation will be crucial to the Ministry of Justice's strategy in making the justice system more efficient – and virtual courts will be an important part of this.
A report by the National Audit Office earlier this year said that although the management of court cases has improved since 2010, the criminal justice system was not currently delivering value for money.
The report, Efficiency in the Criminal Justice System, found that around two-thirds of criminal trials do not proceed as planned on the day they are originally scheduled.
"Delays and aborted hearings create extra work, waste scarce resources and undermine confidence in the justice system," it added.
A recent report by the think-tank Reform said delivering justice at speed has been a long-standing policy objective.
"In 2012, the Coalition Government set out its ambition to create a judicial system that was 'swift and sure'," it said.
"This was a natural extension of New Labour's 'simple, speedy, summary justice', which in turn echoed Lord Hailsham's focus on reducing court delays in the 1985 Civil Justice Review. Even the Magna Carta aspired to a system whereby every citizen received justice without delay.
"Yet the UK's court system remains cumbersome. Victims of crime now wait longer for cases to complete than when the Coalition came to power. This is particularly worrying when confidence in the judicial system rests on a proximate relationship between crime and punishment and the duration of a case affects judicial outcomes."
William Mosseri-Marlio, a researcher for Reform and co-author of the report, The future of public services: Digital justice, produced in conjunction with Accenture, said virtual courts have the potential to speed up this process, increase convenience and reduce unnecessary costs.
"This would particularly benefit rural areas where there have been recent announcements that over 86 courts and tribunal buildings will be closed over the next 18 months," he said. "Digitising the criminal justice system reflects the direction in which citizens' lives are increasingly going. The courts and other public services need to catch up."
Mr Mosseri-Marlio said governments since at least the 1980s have stressed the need for judicial speed.
"Victims and witnesses want a proximate relationship between crime and punishment. With the Government still battling the deficit, the expense entailed by court delays is not welcome," he said in his recent Reformer blog.
"However, the most significant reason to value swift justice is that outcomes are affected by duration. The longer cases drag on, the more likely they are to collapse.
"Despite this consensus, the UK courts system remains archaic and cumbersome."
The Reform report highlights that in magistrates' courts, the average duration of cases has nearly reached five months, up seven per cent since 2011.
Mr Mosseri-Marlio said using technology has long been viewed as a solution to this issue, with Lord Leveson's 2015 review of efficiency in criminal proceedings the most recent exponent of 'virtual courts'.
"By establishing a video link between victims, witnesses, defendants and judges, virtual courts can avoid the multiple layers of expense built into face-to-face hearings. Transportation cost, police officer hours spent waiting to give evidence and the expense of running court custody facilities – all these could be reduced through digitisation," he said.
"To date, however, the case for video-enabled justice has not held in practice. A 2009 trial in Camberwell concluded that even under the most optimistic assumptions, efficiency gains would not outweigh the initial cost of investment."
This does not, however, mean video-enabled justice itself is flawed, said Mr Mosseri-Marlio: "A number of lessons emerged from the pilot. Scale is crucial to the financial case for reform, but without automated scheduling software, the requisite volumes will not be delivered. Leadership within, and cooperation between, the judiciary, police and prosecution services