Digital evidence 'tipping point' creating new challenges for police, report finds
More than 60 per cent of law enforcement professionals say that digital evidence has now surpassed DNA in its importance to solving cases, according to new research.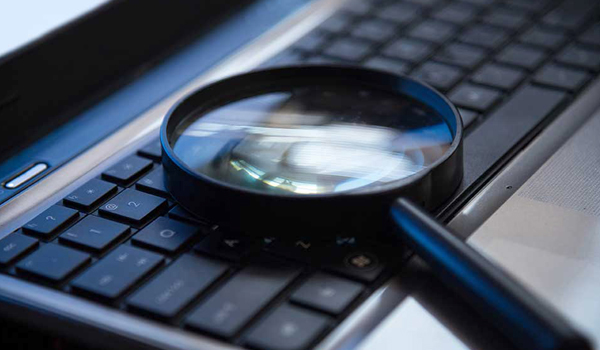 But three-quarters admit a growing technology skills gap in policing is making it challenging for police forces to collect, analyse and use the digital evidence required to secure court judgments.
Data from the latest global 2022 Industry Trends Survey from Cellebrite highlights the need for law enforcement agencies to invest in digital forensics training for existing staff, recruit more technology expertise into their teams and partner with software providers that can help them manage digital evidence.
Cellebrite says figures showing a record-high backlog of more than 61,000 Crown Court cases stuck in the justice system together with the threat of budget cuts is putting "immense pressure on police forces".
"Aside from growing piles of unsolved crimes, staff and budget shortages, the skills gap between investigators and tech-savvy criminals continues to widen," it says.
And the amount of digital evidence is not the only challenge, according to the report published on Monday (November 14). Criminals are using sophisticated technology leaving police officers playing catch-up, with 64 per cent of investigators agreeing that review of digital data is too complex.
In addition, more than half of the respondents (52 per cent) do not believe police officers at their department have the right skills to investigate digital crimes.
In fact, 48 per cent of police chiefs and agency managers believe that their digital transformation strategy is poor or mediocre in general.
And with last year's rise in the backlog of devices that need evidence extraction at "tipping point", according to 51 per cent of examiners, the study further reveals the average number of days it takes for investigators to receive an extraction report has leapt from six days to nine days over the past year.
As a result, 70 per cent agree that employees are at serious risk of burnout.
The data was gathered from more than 2,000 chiefs of police, agency managers, examiners, investigators and prosecutors in 119 countries.
Two-thirds agreed that digital evidence sources – including smartphones, laptops, social media, opensource, cryptocurrency, CCTV, vehicles and drones – have overtaken physical evidence in its significance to solving cases and is creating "enhanced challenges" for law enforcement.
Sean Millwaters, vice-president of EMEA Sales at Cellebrite, said: "The record-high backlogs of over 61,000 court cases waiting to be dealt with by the courts and the threat of budget cuts putting additional pressure on police forces no doubt pose a risk to public confidence, procedural fairness and effective law enforcement.'
"And as the number of cybercrimes continues to rise inexorably, so too do the police skills needed to deal with them.
'With that in mind, the pressure is on law enforcement agencies to invest in digital forensics training for existing staff and incorporate more technology-focused expertise within their teams. Agencies are likely to rely more on external partners that understand how to help surmount critical gaps, in order to digitally transform, quickly automating discoverability across a myriad of digital assets and evidence and providing insights to all personnel across the judicial continuum."
Leeor Ben-Peretz, chief strategy officer at Cellebrite commented: "There is a common misconception among the public that gathering evidence to prosecute crimes is all about plastic bags, fingerprints and DNA swabs. This is an archaic view of the policing world – informed by movies and TV shows – and one that fundamentally ignores the massive, growing role that digital evidence plays."
Detective Sergeant Chris Collins of the Lake Jackson Police Department added: "Access to digital evidence is vitally important to resolve cases as quickly as possible, and the data from this survey is proof of this. As digital evidence grows in volume and breadth, investigators, analysts, and prosecutors need accurate data to accelerate the time to justice."