Detectives receive double recognition on national and international stage
Detective Constable Anna Blockley has been named 'Officer of the Year' in both the British Association of Women in Police (BAWP) and the International Association of Women in Policing (IAWP) annual awards.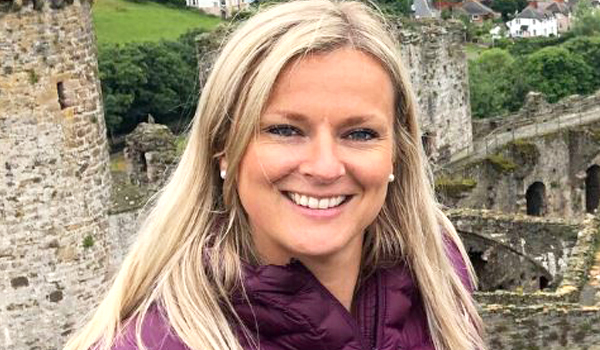 And Detective Constable Emma Bee completed a double for Leicestershire Police by winning the 'Excellence in Performance' award.
Leicestershire was the only force in the world to win two IAWP awards, and both detectives will now have the opportunity to attend the association's training conference when it is held in Indonesia in September next year.
The 'Leadership Award' was won by Detective Inspector Emma Naughton of North Wales Police, while Special Chief Inspector Debbie Murray of Warwickshire Police was named 'Civilian of the Year'.
The awards recognise women who should be honoured for their contribution to policing and their local communities.
The IAWP said Det Con Blockley "simply optimises personal motivation". She was praised for her "commitment and devotion to the crimes she investigates, ensuring the best service possible for the victims".
The Leicestershire Police officer began her policing career in 2006 and for most of her time has worked as a detective. For the past five years she has been in the Child Abuse Investigation Unit as part of a team that focuses on historical abuse cases.
Det Con Blockley has dealt with many difficult and complex cases during her time in the team and in the past two years alone has been able to provide justice for 21 victims, with 14 child abusers being sentenced to a total of 125 years.
"To be named as officer of the year in both awards is incredible," said Det Con Blockley. "I am completely blown away by both honours. I am one of those lucky people who truly loves what they do so to be recognised in this way for just doing a job I enjoy is an amazing privilege."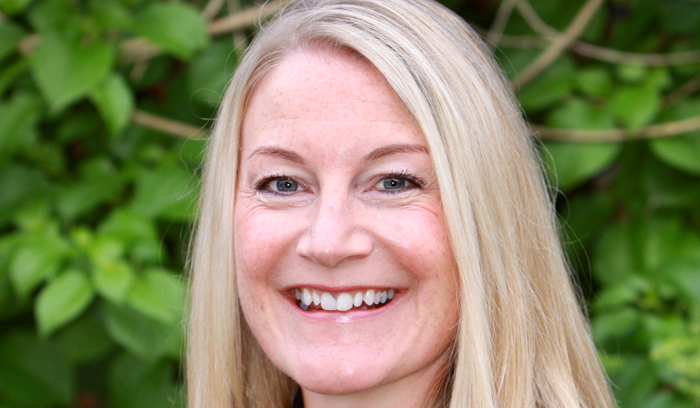 For her dedication to an investigation spanning four years, Det Con Bee was named as the winner of the 'Excellence in Performance' category by IAWP and joint winner in the same category by the BAWP.
Between April 2015 and April 2019, she worked tirelessly on a very complex case following a serious stabbing in which the victim sustained life-threatening injuries.
Leicestershire Police said that despite the "sheer scale", Det Con Bee almost single-handedly investigated and case-managed the incident – resulting in a number of defendants being convicted, including two for attempted murder. One of the sentences was also increased following a successful hearing at the Court of Appeal.
The IAWP said her investigation of this case "has been nothing short of incredible", adding: "The outstanding operational results have been delivered through sheer hard work, investigative ability and professionalism."
Det Con Bee, who now works as part of the force's murder investigation team, said: "I am thrilled to have won not one but two awards. It truly does make all of the hard work, and time away from my family worthwhile. I am very proud to be a policewoman and to have won both awards for excellence in performance is a great honour."
Det Insp Naughton joined North Wales Police in 1996 and has held a variety of posts in response policing and the Criminal Investigation Department before moving to her current role as staff officer for the chief constable's national portfolio work in September 2019.
She developed and led the Amethyst team between 2017 and 2019 in response to a sharp rise in recorded rapes, and under her leadership the team achieved the highest outcome detection rate in the UK.
Det Insp Naughton was also a founding member of the Women's Association in North Wales Police.
The IAWP said: "Det Insp Naughton is creative, committed, challenging compassionate and driven to get the best out of everyone. The antithesis of alpha male leadership and exactly what the modern police service needs to meet the demands of the future."
Special Chief Insp Murray joined Warwickshire Police in 1984. She is responsible for managing and arranging the training of Warwickshire's serving Specials, currently working alongside the training department to write the new probationer training package to ensure training is current and relevant to the role that Specials perform within the county.
The IAWP said her "drive and determination" to not allow the Specials to be forgotten was one of the main reasons they have access to the courses that they do.
"Special Chief Insp Murray is a fierce advocate of special constables in Warwickshire and a huge supporter of developing them and giving them the best chance they have to be the best they can be. Without her support many would have given up and moved on to new challenges," said the IAWP.
Other award winners were: 'Bravery' – Deputy Riley Jarecki, Napa County Sheriff's Office, US; 'Mentoring and coaching' – Superintendent Jennifer Hyland, Royal Canadian Mounted Police, Canada; 'Male award in support of UN HeForShe Campaign' – Captain Oleksiy Biloshyskiy; Patrol Police Department, Ukraine; and 'Prevention and detection of violence against women' – Superintendent Rita Wulandari Wibowo, Indonesia National Police.
Deborah Friedle, IWAP president, said: "The IAWP is so pleased to recognise the outstanding work of our colleagues in law enforcement. These stories exemplify that with the right tools, training and opportunity, women excel in policing and keep our communities safe."