Detective constable dismissed for gross misconduct
A detective constable with the Metropolitan Police Service (MPS) has been dismissed without notice for gross misconduct.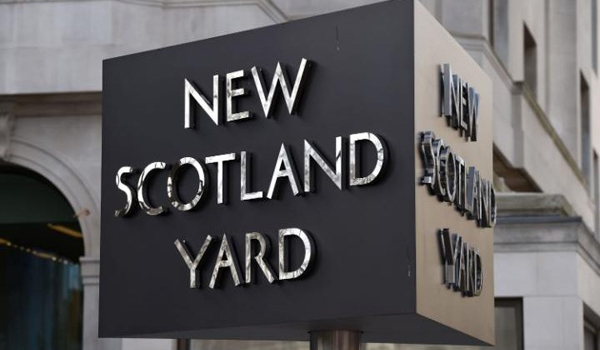 Detective Constable Mark Eve, who was attached to the East Area Command Unit, faced allegations that he sought to falsify evidence, used racially offensive and discriminatory language, copied and shared a personal photo of a colleague, possessed three offensive weapons, interviewed a suspect at his home without the correct authority, conducted unauthorised surveillance, drank alcohol on duty, and stored pornographic images on an MPS mobile phone.
A misconduct panel heard that Det Con Eve habitually used words that were racially offensive and discriminatory in direct conversation with colleagues and on WhatsApp.
And during a period when he was acting as a sergeant, his conduct was said to be bullying and offensive towards constables under his supervision.
Det Con Eve was also found to have attempted to 'move evidence' to strengthen a case against burglary suspects during an investigation in 2015. He also obtained a photograph of a personal nature from a female colleague's mobile phone without consent and showed it to another officer. Gross misconduct was found proven for these matters.
It was understood Det Con Eve possessed a number of offensive weapons and had sometimes carried a knuckleduster while on duty. The officer had also interviewed a man who was on bail without authority, and drunk alcohol while on duty.
A week-long misconduct hearing found all the allegations against Det Con Eve to be proven as misconduct, with the exception of the allegation that he had stored pornographic images on his force mobile phone.
His conduct was deemed to be in breach of the Standards of Professional Behaviour in respect of honesty and integrity, discreditable conduct, authority, respect and courtesy, and duties and responsibilities.
Independent Office for Police Conduct regional director Sal Naseem said: "This sort of behaviour serves only to undermine public confidence in policing and the hard work and endeavour of serving officers. Indeed, it was serving officers who came forward to report Det Con Eve's unacceptable behaviour. This is to be commended as this led to our investigation and ultimately his dismissal by the panel."