'Despicable' officer who stole from colleague's memorial fund jailed
A former officer will spend 16 months behind bars after stealing almost £30,000 from a colleague's memorial fund and his force's sports clubs.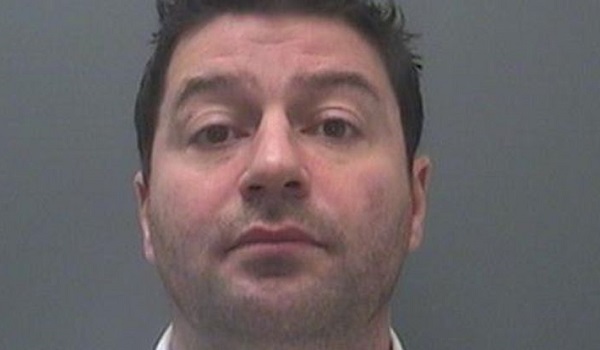 Justin Lott, a former detective constable with South Wales Police, was found guilty of three counts of theft and sentenced to 16 months' imprisonment at Newport Crown Court on Thursday.
The 40-year-old had admitted exploiting his position as treasurer of South Wales Police's athletics and triathlon clubs to steal £29,262.20 that was supposed to be donated to charity.
The recipients were meant to include a memorial fund set up by the family of his colleague, Police Constable Mike Evans, who died of cancer last year.
PC Evans' widow, Louise Evans, said she felt "betrayed, let down and humiliated" by Lott's actions.
Sentencing, His Honour Jeremy Jenkins said: "To steal from clubs such as this and to take money destined for charities is a despicable act.
"It's affected the good name of the South Wales Police force, who are and who remain wholly innocent for your selfishness.
"This was systematic, repeated dishonesty of the worst kind. You have no one to blame but yourself."
Lott stole three amounts of money totalling £9,280, £10,929 and £10,542 on separate occasions between February 2012 and April 2016, as well as a TV and a laptop.
The money was supposed to be donated to the '2 Wish Upon a Star Foundation', which provides bereavement support for families, and #TeamEvsy, a charitable fund set up for the Velindre Cancer Centre by PC Evans' family.
Ms Evans said she had found out Lott had not transferred the donations six weeks before her husband's death but chose not to tell him as the news would have devastated him.
She added: "Despite his illness and weakness the sense of what he had achieved had made him proud and to find out it wasn't what he thought would have had a huge impact on his mental state".
Lott resigned prior to being dismissed from the force and was placed on the College of Policing Barred list.
The case against his wife, Police Constable Sharyn Lott, who helped him run the South Wales Police Central Divisional Athletic Club before he resigned from the force, was dropped in June.
Superintendent Esyr Jones, from South Wales Police's Professional Standards Department, said: "We welcome today's sentencing, which is a reflection of the gravity of Justin Lott's actions.
"By abusing the trust of South Wales Police colleagues, Lott betrayed not only those he worked alongside but the communities of South Wales."
Ms Evans said: "Justin was once a close friend and colleague of Mike and to find out the true extent of what has happened in this Court case is devastating.
"This has affected Mike's legacy and what we were working towards.
"I feel betrayed, let down and humiliated. Charities are for good things to be said and not publicly humiliated, which is what Justin has done."