Derbyshire hijacks staff computers to highlight vulnerability concerns
Officers and staff at Derbyshire Constabulary have been told they have "let down" the victims of murders and their families and that "drastic changes" are needed in the way the force operates.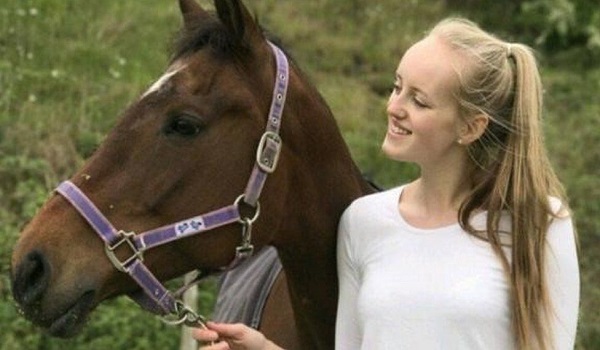 When logging on to their work computers this week, all employees are being greeted with a new screensaver featuring the word 'vulnerability' and the faces of four people who died following contact with the force.
The first was Gracie Spinks, who was stabbed to death in June by a former colleague who subsequently took his own life. The screensaver also depicted Helen Hancock and her partner Martin Griffiths, who were both murdered by her former husband on New Year's Day 2020.
The final image was of Graham Snell who was murdered and dismembered by his lodger in Chesterfield in 2019.
All four cases had led to referrals being made to the Independent Office for Police Conduct (IOPC) as they had previously made contact with the force to express concerns about their safety.
In the case of Mr Snell, the IOPC identified missed opportunities by officers regarding the victim's safety. The case of Ms Hancock and Mr Griffiths concluded with two officers receiving management advice regarding the force's "positive action policy and recording rationale behind decision-making".
The IOPC investigation into the case of Ms Spinks, who is understood to have made contact with Derbyshire Constabulary in February to make an allegation of stalking against the man who subsequently murdered her, remains ongoing.
The screensaver also contained a link to a video featuring Chief Constable Rachel Swann. She told viewers that "simple errors are being made" and that in some cases "we are not doing what we should".
She called for "drastic changes" in how the force operates and said that officers and staff need to "get it right first time, because in the cases of those we have let down, they don't get any second chances".
Derbyshire's Deputy Chief Constable Kate Meynell said the screensavers would remain on force computers for the next few days.
"Internally, we are currently running a specific week on identifying and addressing vulnerability," Ms Meynell said. "The objective of this week is to increase awareness and share learning to ensure that we continually improve our services to the public and make sure our staff and officers have access to the latest information and good practice."
However, some members of the force are understood to have complained about the use of the images of the victims and the fact that all members of staff will have to view the screensaver when they log on, noting this might impact on the wellbeing of those officers who dealt with the cases.