Deputy PCC stands down after less than nine months
A deputy police and crime commissioner (PCC) will not be immediately replaced after announcing his resignation.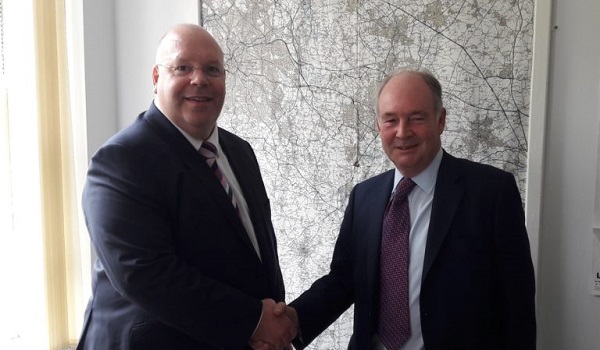 Rob Tromans stood down from his role as deputy PCC for Warwickshire on Wednesday (April 4), less than nine months after he was appointed.
No further explanation has been given for his departure other than "personal reasons".
PCC Phillip Seccombe confirmed he has received Mr Tromans' letter of resignation and that he has no current plans to appoint a successor.
Mr Tromans, a Conservative councillor with Nuneaton and Bedworth Borough Council, was appointed deputy PCC last August. He maintained his position on the council despite his new role.
Mr Seccombe said: "I'd like to thank Rob for his contribution to the office and his work to support me in the delivery of my police and crime plan for Warwickshire.
"In the time that he has been my deputy he has represented me at a number of county forums, engaged effectively with partners and the public and has proved a loyal member of staff.
"I am sad at Rob's departure from the office but I wish him well for the future."