Deep-in-debt inspector 'killed his detective wife after she tackled him about finances', court hears
A police inspector strangled his detective wife and disposed of her body in a lake after she challenged him over a loan application with the couple more than £100,000 in debt, a court heard.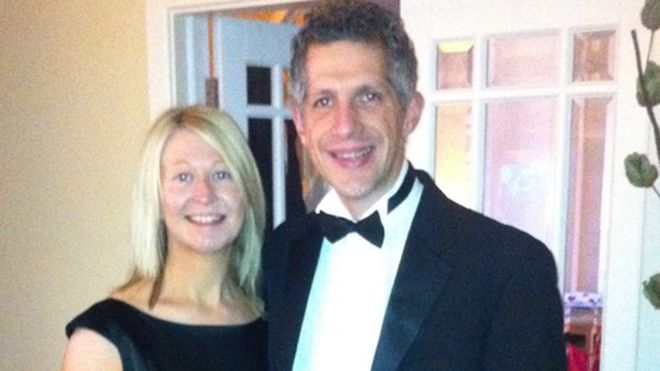 Inspector Darren McKie, 44, denies the murder and manslaughter of Detective Constable Leanne McKie, 39, whose body was discovered at Poynton Lake, in Cheshire, on September 29 last year.
Friends described the couple, who had three children, as the "perfect family", said Nigel Power QC, prosecuting, as he opened the trial at Chester Crown Court on Monday (March 5).
But the McKies, both Greater Manchester Police officers, were "living well beyond their means" and "under considerable financial pressure", he said.
However, the court heard Det Con McKie first discovered her husband's financial difficulties in 2012 when she told her mother that he had run up £20,000 on a credit card. They had a joint monthly income of £3,933, but they also?had four credit cards, three active loans, six finance agreements and a mortgage on their home.
In total the couple owed a total of £103,000 not including their mortgage, with 26 loan applications having been made. The debts included credit card balances, loans and money owed for renovation work to their new home in Wilmslow.
Fifteen loan applications had been made in Mrs McKie's name on September 22 – a week before her death. Only one was successful.
The jury was told Inspector McKie had used the police computer to find proof of his wife's earnings, which he sent to loan company Fluent Finance – along with her passport – in the hope of borrowing £54,000.
On the day of her alleged murder she received a letter from the company. Det Con McKie challenged her husband about the loan application he had made on her behalf.
In a text message, sent at 11.20am, she wrote: "You liar! Just got back a loan application with my passport and my name…I asked you and you promised. Fluent Finance? Who are they? Are we in such a mess? Why again? The kids need clothes and shoes, what's going on."
He replied: "I'm coming home."
He left work at Stretford police station at about 11.30am that day and returned to the house.
The court heard Det Con McKie had been due to go into work at 3pm but did not arrive.
Her red Mini was seen in the Poynton area on the night of September 28.
Det Con McKie was found strangled "in shallow water" in a lake in Poynton Park, Cheshire in the early hours of September 29. Her husband was arrested and charged with her murder at their home.
In January, the officer appeared at the same court via video-link to enter not guilty pleas to one count of murder and another of manslaughter.
The trial, which is expected to last three to four weeks, continues.