'Death by cop' suicide attempt brought terror to Sunday afternoon leisure-goers
A judge praised officers for their "life or death" decisions during a four-hour police stand-off after a man armed with a fake sawn-off shotgun, knife and samurai sword took hostages at a bowling alley.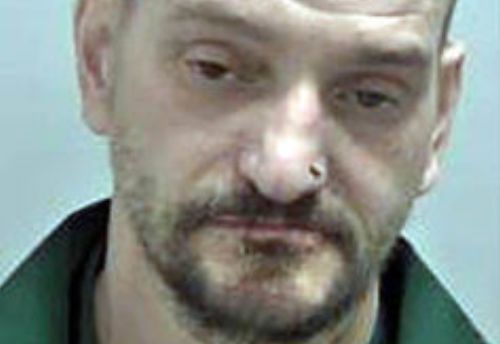 David Clarke planned to commit "suicide by cop", a judge said as the father-of-two was sentenced to a 12-year prison term.
The "angry and volatile" 54-year-old sparked a terror alert that saw armed officers from Warwickshire Police surround a leisure park in Nuneaton as terrified customers, including children as young as five, fled to safety.
He hoped to be shot dead by police officers – going out in a "blaze of glory", Warwick Crown Court was told.
Prosecutor Graham Russell said Clarke used the male hostages as human shields when facing off against the armed response team, telling them one false move and they would all end up "like spaghetti, because our body parts will be all over the floor".
The court heard that he demanded to speak to his former girlfriend when he entered their workplace at the MFA Bowl, Bermuda Park, on October 22.
Clarke began drinking in the bar before pulling the shotgun out of a carrier bag and ordering members of the public to leave the premises.
The siege began at 2.23pm. Witnesses described families running away screaming as Clarke shouted "game over" and threatened victims by holding a 2ft-long knife to their throats.
Clarke's former partner was not working at the time, but he took two members of staff, aged 17 and 24, hostage for more than four hours.
His manager Josh Steedman?told the court that Clarke threatened to "sink the?knife" into his ex-girlfriend's new partner if he arrived and "decapitate him".
Putting the decommissioned shotgun to the head of Mr Steedman and ordering him to obey his commands, the court heard he said: "You ain't making it out of here, you ain't going to see tomorrow."
The younger hostage, who still has flashbacks about the incident, had the gun held to his back and waist during the ordeal, while "volatile" Clarke ran around engaged in "gratuitous and wanton" destruction of the premises.
Mr Steedman said he believed his former friend wanted to "go out in a blaze of glory".
Police negotiators were in contact with Clarke throughout the incident. The stand-off eventually ended around 6.30pm when the armed officers moved in after mistaking a nearby firework for gunfire, rescuing both hostages and arresting their captor.
In mitigation, lawyer Colin Charvill said his client was not thinking rationally.
He said Clarke wanted to engineer a situation where he could talk to his ex-partner but did not intend to physically hurt anyone.
Clarke, from Nuneaton, previously pleaded guilty to two counts of false imprisonment, possessing a prohibited firearm with intent to cause fear of violence and possessing a samurai sword and a knife.
He also admitted possessing an imitation firearm with intent to cause an indictable offence and one count of criminal damage.
Judge Andrew Lockhart QC told Clarke he "brought terror" to the bowling alley in a bid to be killed by police.
"Your selfish actions have deeply affected many people," he said.
The Recorder of Coventry, finding him to be a dangerous offender, added: "You wanted to put into effect your dreadful scheme to commit, as you said, 'suicide by cop'."
He extended Clarke's period on licence by five years.
Outside the court, Chief Superintendent Alex Franklin-Smith said the force welcomed the length of sentence for an incident that had left a lasting impact on the local community.
"I hope it brings some comfort to the victims and the other people caught up in the incident as they continue to come to terms with what they went through."
Stephen Davies, of the Crown Prosecution Service, said: "At the time of the offence there were many young children and families present within the bowling alley and surrounding areas.?
"Clarke's actions were not only irresponsible, they left members of the public and emergency services to fear that their lives were in danger.?
"The incident would have been traumatic for all those who were present, and especially the two staff members who were held against their will for four hours. Clarke must now face the consequences of his actions."