DCC Maggie Blyth appointed to tackle violence against women and girls
The National Police Chiefs' Council (NPCC) has today (September 15) announced that Deputy Chief Constable Maggie Blyth has been appointed as the national police lead for violence against women and girls to coordinate police action across England and Wales.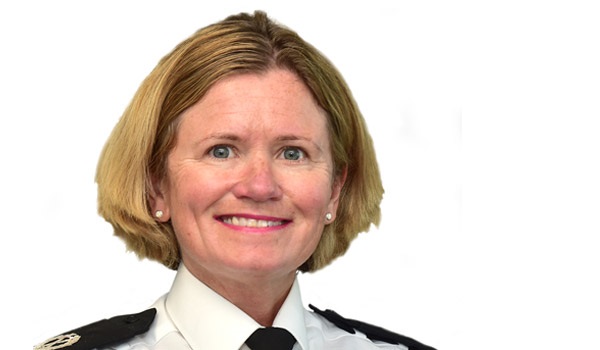 She will be responsible for agreeing and delivering a new police strategy that will focus on interventions to prevent violence, target perpetrators and help victims achieve justice.
Ms Blyth is taking up this new policing role on a full-time basis funded by the Home Office and the NPCC. She will work closely with existing NPCC leads – including those for domestic abuse, rape and sexual offences and stalking – the College of Policing and a wide range of organisations with a role and expertise in tackling violence against women and girls.
The appointment follows a recommendation by Her Majesty's Inspectorate for Constabulary Fire and Rescue Services that there was a need for such a role. She will be responsible for ensuring that recommendations from the Inspectorate are implemented.
Ms Blyth said: "I am honoured to be taking on such an important role. With a career spanning many different elements of public protection, I am committed to reducing harm and vulnerability within communities and working specifically to improve the lives of women and girls."
"Everyone has the right to feel safe, wherever they are, but as a mother, daughter, and sister I know this often isn't the reality for women and girls. I have such admiration for those who have been working so tirelessly for so long to change that. I look forward to working in partnership with you as this form of violence is deep rooted. It cannot be solved by policing alone – together we can bring real change to the daily lives of women and girls."
Ms Blyth's 30-year career has focused on protecting the public. Starting her career in the Probation Service, she went on to specialise in youth justice. She was responsible for setting up the first youth offending team arrangements in 1998 and took a leadership role at the Youth Justice Board for England Wales from 2000 to 2005.
She worked for local government child protection services from 2006 to 2016 and had senior oversight of child protection arrangements and worked on high profile child sexual exploitation and domestic homicide operations. During this time, she was a member of the Parole Board for England and Wales, where she advised on the release of the most serious and persistent criminals.
Ms Blyth joined Hampshire Constabulary as a superintendent in 2016, becoming Portsmouth City's commander. She was promoted to assistant chief constable in May 2019. Her current portfolio is local policing and public protection across Hampshire.
NPCC chair Martin Hewitt said: "We are delighted to welcome Maggie to this new and vital role. Her vast experience in public protection, both as a chief officer and her work with young people, will be a real asset in driving change.
"Tackling violence against women and girls remains a key priority for policing and, with Maggie at the helm, I look forward to seeing the meaningful difference that policing can make to the lives of women and girls across the country."
Home Secretary Priti Patel said: "A fundamental part of our Tackling Violence Against Women and Girls strategy is ensuring the police have the powers and resources they need to support victims and bring the perpetrators to justice.
"Deputy Chief Constable Maggie Blyth will bring together the incredible work of police officers around the country and help drive real and lasting change as we work to stamp out these abhorrent crimes."
Ms Blyth will take up the role on Monday, October 11.