DCC Bernie O'Reilly appointed interim CEO of the College of Policing
Deputy Chief Constable Bernie O'Reilly has been appointed interim chief executive of the College of Policing to take over from Mike Cunningham who is retiring at the end of this year.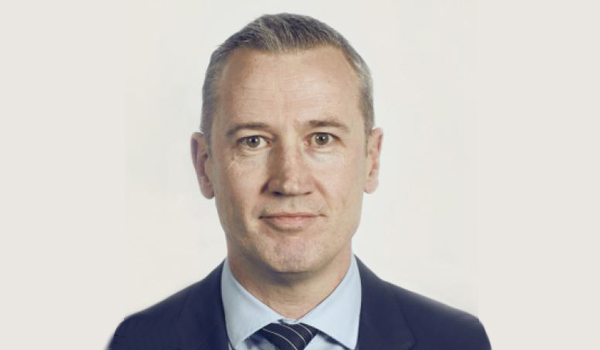 The college said Mr O'Reilly will take on the role from January 1 on a temporary basis while the recruitment processes to appoint its next chief executive continues.
Christine Elliott, interim chair of the College of Policing board, said: "I wish Mike all the best for his well-earned retirement and thank him for the commitment and dedication which he has demonstrated throughout his distinguished policing career.
"Under his leadership the College of Policing has made great progress in improving our connection with officers and staff, particularly those working on the front line. Mike has also been at the forefront of our work to support greater diversity across the police workforce and help the service prepare for future challenges.
"I am particularly proud that during these last few months, we have designed a blueprint for the College of Policing National Leadership Centre, transformed how the college operates and developed new corporate and digital strategies."
She added: "I am delighted that Bernie O'Reilly will be able to bring his extensive policing experience to the role to provide the strong leadership and continuity needed to ensure the college can support everyone working in policing during this demanding period."
Mr O'Reilly joined the College of Policing in November 2018 from Sussex Police, where he was deputy chief constable.
He is currently deputy chief executive and his roles have included director for standards and communications as well as the senior responsible owner for the college's change programme to "better connect with policing".
In a career of more than 30 years in both Staffordshire and Sussex, Mr O'Reilly has undertaken a number of roles in both uniform and CID.
He was a member of the High Potential Development scheme and completed a masters at Leicester University in leadership and management.
As well as being the commander for Stoke on Trent, he was also the European Match Commander for Stoke City, working with colleagues in six different countries. He also developed the guidance for policing protests linked to onshore gas exploration.
He attended the Strategic Command Course in 2014 and then became assistant chief constable at Staffordshire Police with responsibility for local policing and operations, before taking over crime and criminal justice. He became deputy chief constable at Sussex Police in June 2016 and helped to lead the Strategic Command Course in 2018.
He is an accredited specialist strategic firearms and Gold public order commander.
The College of Policing said it was working closely with the Government to recruit Mr Cunningham's successor and further updates will follow.