DCC asked for relocation expenses in tax-free cash payment
One of Police Scotland's most senior officers has been accused of asking for relocation expenses to be paid in cash amid ongoing accusations of financial mismanagement in the force's governing body.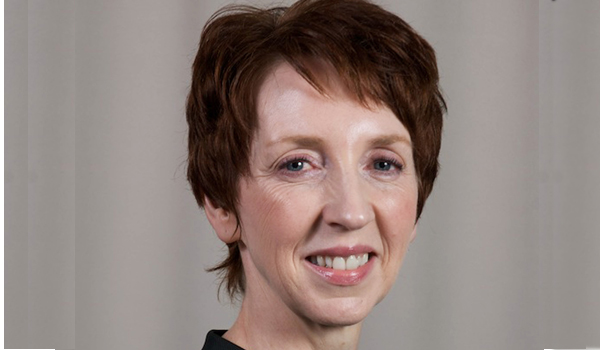 Deputy Chief Constable Rose Fitzpatrick was given £67,000 by the Scottish Police Authority (SPA) that was not transferred through the organisation's payroll system – meaning it would not have been taxed.
Former SPA accountant Amy McDonald told an employment tribunal that essentially amounted to a bonus payment.
The comments to an employment tribunal follow allegations that another four SPA senior figures received more than £350,000 that they were not entitled to.
Meanwhile, SPA deputy chair Nicola Marchant has announced her resignation from the organisation's board.
Ms McDonald told the employment tribunal in Glasgow: "I could not see any exceptional circumstances to support this payment of relocation expenses.
"There was no event or circumstance which I can see to support the claim."
Ms Fitzpatrick received the relocation expenses between 2014 and 2017 following her transfer to Scotland from the Metropolitan Police Service.
She was also awarded £53,000 in 2017 to settle her tax liability, but this decision was criticised by Audit Scotland last year.
Ms McDonald, who joined the SPA as director of financial accountability, was recently moved to a position in its forensic science team.
She claims she was unfairly affected by highlighting the SPA's "gross misuse of public resources".
I could not see any exceptional circumstances to support this payment of relocation expenses.
The tribunal heard that one individual who left the SPA in May while awaiting prosecution for a domestic abuse offence received a redundancy payment of £145,000.
They were also given £20,000 in lieu of notice, but Ms McDonald claims they instead should have been dismissed.
This payment was agreed by former SPA chief executive John Foley despite knowing about the alleged offence.
One senior figure was reportedly paid a £76,900 redundancy package despite tendering their resignation two months earlier.
Another person was paid £47,000 they should not have been entitled to as they worked with the SPA for less than two years, while the fourth received an extra £70,000 in a £108,000 redundancy payout.
Around £25,000 of this was payment in lieu of notice, which Ms McDonald claimed should only be awarded in "exceptional" cases.
The four individuals involved cannot be named.
Both Mr Foley and former chair Andrew Flanagan departed the SPA while the organisation was being criticised for alleged financial mismanagement.
Audit Scotland also identified that the SPA did not disclose £67,000 given to Deputy Chief Constable Rose Fitzpatrick in relocation expenses in its accounts.
Ms McDonald said this payment did not go through the payroll system and would not have been taxed, against official SPA rules.
An SPA spokesperson said: "The payments referred to in the case have already been subject to independent audit on which the SPA will publish a report in due course.
"The judge for this tribunal has agreed to the SPA's request to protect the identities of other individuals named in the case in order to protect their legal rights and as it would have no bearing on how the person making the claims was treated, which is what the tribunal case is all about."
Ms Marchant's resignation, announced on Friday (March 16), comes the month after she stepped down as deputy chair.
She will leave the organisation on March 21.
SPA chair Susan Deacon said: "I want to thank Nicola for the contribution she has made to the SPA over the last two and a half years as a board member, as deputy chair and most recently for her work on the executive review of the SPA.
"I wish her well for the future."