David Carrick: One of the 'most shocking cases involving a serving officer' it has dealt with, says CPS
The Crown Prosecution Service (CPS) says the case of David Carrick who pleaded guilty to multiple rapes and other serious sexual offences is "one of the most shocking" it has dealt with involving a serving police officer.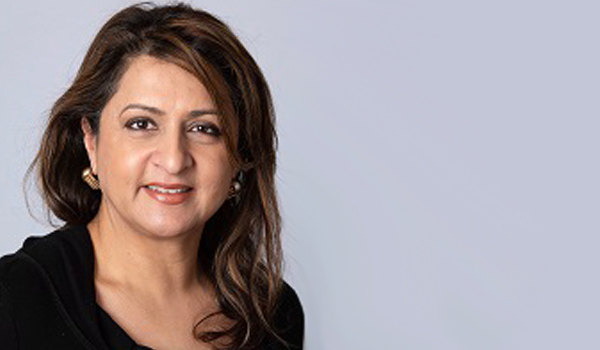 The Metropolitan Police Service officer admitted 49 offences, including 24 counts of rape, after carrying out sex attacks on a dozen women across almost two decades (see https://www.policeprofessional.com/news/mps-condemns-officer-guilty-of-relentless-campaign-of-sexually-and-mentally-abusing-women/).
In a statement at Southwark Crown Court on Monday (January 16), where Carrick was remanded in custody for sentencing on February 6, CPS Chief Crown Prosecutor Jaswant Narwal said: "This is one of the most shocking cases the CPS has dealt with involving a serving police officer. Anyone hearing about the 49 counts David Carrick has pleaded guilty to against 12 victims would agree the sheer magnitude of his offending is horrifying.
"Today, the victims who suffered at the hands of David Carrick have finally seen justice. It is their courage in standing up against this heinously abusive man – a police officer – that has helped to secure his conviction, ultimately breaking his power and control over women.
"Carrick held a role where he was trusted with the responsibility of protecting the public, yet over 17 years in his private life he did the exact opposite.
"This is a man who relentlessly degraded, belittled, sexually assaulted and raped women. As time went on, the severity of his offending intensified as he became emboldened, thinking he would get away with it.
"The scale of the degradation Carrick subjected his victims to is unlike anything I've encountered in my 34 years with the CPS. He manipulated and assaulted these women and committed the very worst offences against them.
"Carrick was persuasive but also incredibly manipulative. On first meeting his victims he would charm them, then he would try to control them. And he would often use his position as a police officer to stop them leaving or reporting him; suggesting it would be their word against his and they wouldn't be believed.
"To overcome all of that and report what Carrick had done to them took incredible strength, and I commend every single woman who courageously shared their traumatic experience and enabled us to bring this case to court and see justice served."
Ms Narwal  added: "I would also like to thank my CPS team, prosecution counsel and the police investigation team who worked so hard and quickly to build an extremely strong case; one which left Carrick with no option but to admit his crimes.
"At the CPS, we are continuing our efforts to improve every aspect of how offences of violence against women and girls are handled.
"Women have the right to be safe and feel safe; now more than ever it is vital that all the criminal justice agencies work together to tackle these appalling crimes. And we hope the outcome of this case will encourage other women who may be in a similar position to come forward, knowing we will do all we can to secure justice for them."