Dangerous drivers to be targeted by MPS traffic drone
The Metropolitan Police Service (MPS) is to use a drone to target dangerous, careless or speeding motorists on the streets of the capital, in the first initiative of its kind in the UK.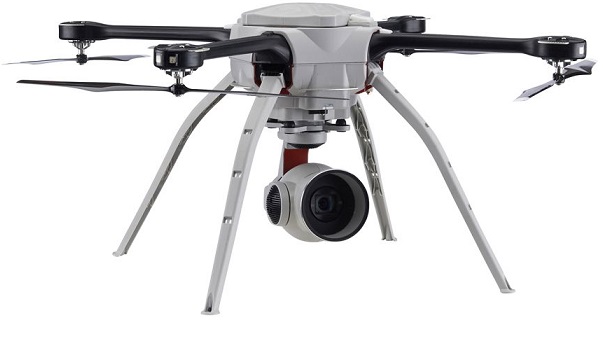 The £80,000 Aeryon Skyranger drone, originally developed for tactical surveillance by the military, will feature night vision cameras and powerful zoom lenses to identify drivers who are deemed to be putting the lives of others at risk, rather than breaking the speed limit.
Detective Superintendent Andy Cox, head of the MPS roads and traffic policing unit, said: "This is one of many enforcement tactics being used. Its aim is to deter dangerous driving and we hope the message of 'drive lawfully, stay safe and keep a clean licence' is widely understood. However, deterrence is sometimes best achieved through intense enforcement and that's what this capability enables."
The drone is not capable of enforcement and will instead be used to alert officers on the ground who can then intervene when necessary.
It can be deployed at high altitude to avoid detection but also flown closer to the ground to act as a visible deterrent to motorists.
News of the deployment follows a spate of road accidents in London that saw eight people die in the space of five days. Five motorcyclists, an elderly woman pedestrian and a car driver have also been killed since the start of the month, taking the total number of road deaths to 64 this year. Last year road deaths fell to a record low of 110.
The drone will support the 'Vision Zero' initiative of the MPS, Mayor of London Sadiq Khan and Transport for London, which aims to eliminate all deaths on the capital's roads by 2041.
Det Supt Cox added: "Every road death or serious injury is devastating for the victim's family and friends. Through education and enforcement, we must remind all road users of the importance of keeping themselves and others safe when on London's roads."
A spokesperson for the MPS confirmed that the drone was being used to support the Roads and Traffic Policing Command activity as part of Vision Zero week of action to reduce deaths and injury on London's roads, adding: "The drone is being used to support gathering of intelligence and evidence."
Although the initiative is new to the UK, similar schemes have proved successful elsewhere. Police in France have been using drones since 2017 to catch vehicles driving dangerously, such as trucks tailgating other vehicles or motorists illegally overtaking. Officers in Bordeaux currently issue up to 20 on-the-spot fines an hour to motorists caught breaking the law.