'Damned if we do, damned if we don't'
The chair of the Metropolitan Police Federation has called on political leaders to do more to support police officers, having placed them in an "impossible position".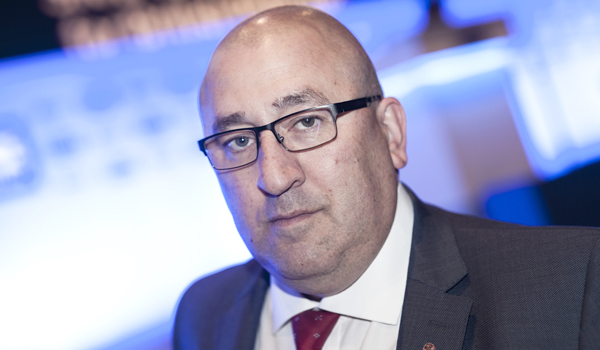 Speaking about the events at the weekend, which saw officers clash with crowds at a vigil in the memory of murder victim Sarah Everard, Ken Marsh said: "Twenty-six Metropolitan Police officers were assaulted – punched, kicked, spat at – policing Covid-19 lockdown laws that a democratically-elected Government have imposed… laws that the Mayor of London has called on us to enforce to keep Londoners safe.
"Now colleagues are being condemned by politicians of all parties for doing what we have been asked to do by politicians on behalf of society. This is not right or fair. Damned if we do. Damned if we don't. Are we supposed to enforce Covid-19 regulations or not?
"Political leaders should be doing much more to support the police officers they have put in this impossible position."
His calls were echoed by those of National Police Chiefs' Council chair Martin Hewitt who said commanders on the ground needed greater clarity about how to deal with protests during the pandemic.
He told BBC Radio 4's Today programme that policing demonstrations and public order is always "incredibly challenging".
"You are balancing different rights, you are balancing legal regulations, you are balancing health and safety. They are very difficult decisions for commanders on the ground to make in any set of circumstances," he said.
"Where we are at the moment, where we are under Covid regulations, we have got the public health threat of the pandemic, those decisions have been made even harder for commanders.
"We want clarity so commanders on the ground can make those decisions in what are always very challenging circumstances."
Additional protests on Sunday night (March 14) near Scotland Yard, Downing Street and in Parliament Square, were attended by hundreds of people but passed without any arrests. Further protests are planned for this evening.