Custody procedures 'not fully followed' before man's death
An investigation following the death of a man taken into custody by Staffordshire Police found that procedures and policies were not fully followed before he became unresponsive in his cell.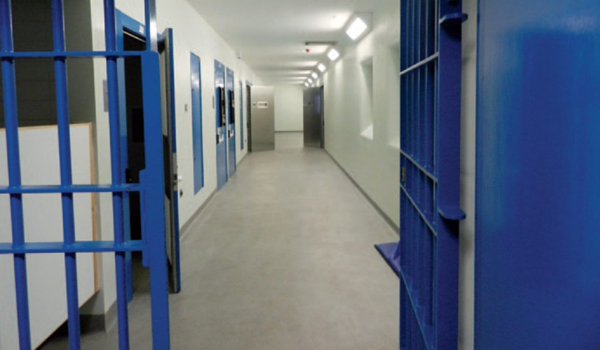 However, while the Independent Office for Police Conduct (IOPC) identified "issues around the quality of cell checks", it concluded that overall there was no evidence to suggest that the actions of officers caused or contributed to the death of Ian Dyche.
Mr Dyche, who was 35, was arrested where he lived in Cannock late on April 29, 2018, and detained at the Watling Street custody facility in Gailey.
He was found to be unresponsive during a medical check in his cell at around 7.45am the following day. An ambulance took him to New Cross Hospital in Wolverhampton where he died on May 8.
An inquest that ended on Thursday (September 10) gave the cause of death as paracetamol-induced liver failure and the Coroner concluded that Mr Dyche had died by suicide while mentally unwell.
The IOPC said evidence it gathered indicated that despite Mr Dyche appearing to have taken drugs or to have mental health problems, there was no immediate medical examination.
"This was contrary to force custody policy and procedure, as was the fact that although he was placed under observation he was not regularly roused," it added.
"We found that two custody sergeants had a case to answer for misconduct in respect of these breaches. The force agreed and after the cases were proven, the officers received management advice."
IOPC Regional Director Derrick Campbell said when someone dies in such circumstances it was important for public reassurance that police actions are scrutinised.
"While we did not find that anything officers did had a bearing on Mr Dyche's death, there were some departures from policy and issues identified around the quality of cell checks that were carried out.
"While we found that three custody detention officers had no case to answer for misconduct, the force agreed that they should receive management action in the form of refresher training around the duration of cell checks and positive communication with detainees."
The IOPC said that four days before Mr Dyche was arrested, a text was sent from his mobile phone to a police constable saying he had consumed an excessive amount of medication.
It added: "The officer stated that the first time he saw it was on May 2, after Mr Dyche was admitted to hospital, and our inquiries found no evidence to support an allegation that he had provided an inaccurate or misleading account in relation to that.
"During our independent investigation, which followed a referral from Staffordshire Police, we reviewed CCTV footage from the custody facility and body-worn video from the arresting officers. We studied relevant force and national policies, examined mobile phone records and took statements from the officers under investigation and witnesses. Our final report was completed in April 2019."