'Cultural change' having positive impact at Hertfordshire Constabulary, report finds
Cultural change at Hertfordshire Constabulary is having "positive results" in keeping people safe and reducing crime, according to the latest inspection by His Majesty's Inspectorate of Constabulary and Fire and Rescue Services (HMICFRS).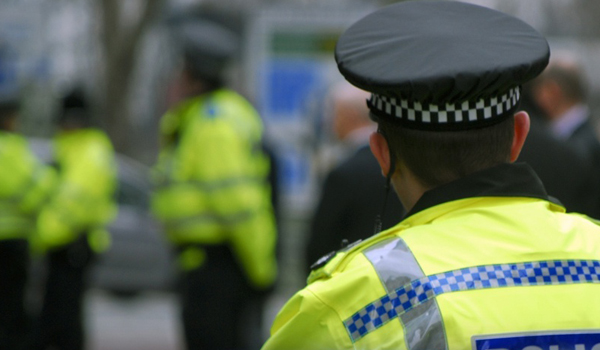 The inspectorate also commended the force for having "an effective strategic planning framework to make sure it tackles issues that are important locally and nationally".
Overall, Hertfordshire Constabulary was rated 'good' in its treatment of the public and preventing crime and anti-social behaviour.
However, inspectors found its response to the public 'requires improvement', particularly the time it takes to attend calls for service, which can cause victims to "lose confidence" in the force.
In the other areas inspected, Hertfordshire Constabulary was graded 'adequate' at investigating crime, protecting vulnerable people, managing offenders and suspects, developing the workforce, and strategic planning, organisational management and value for money.
HM Inspector of Constabulary Roy Wilsher said he was pleased with the performance of Hertfordshire Constabulary in keeping people safe and reducing crime, although it needs to improve in some areas to provide a consistently good service.
He said: "The constabulary has carried out an impressive and well-resourced cultural change project called Prevention First. We heard significant praise from officers and staff regarding this initiative, who said they could put what they had learned into practice.
"While there is still work to be done, it is clear that Prevention First is promoting positive cultural change in the constabulary.
"The programme is resourced sufficiently, meaning that this change can be sustained in the long term.
Mr Wilsher said the constabulary also has effective operational planning processes, adding: "Force priorities, such as vulnerability and serious and organised crime, are addressed by staff throughout the constabulary – from those in senior leadership positions to frontline officers.
"We saw evidence of the constabulary understanding local concerns, supported by an effective relationship with the police and crime commissioner (PCC). The public can be assured that the constabulary's plans and priorities address what matters to them at local and national levels.
"There were some aspects of the process that were still being developed. For example, training on how to manage budgets has been limited. And not all officers and staff that we spoke to felt meaningfully involved in the operational planning process.
"But the constabulary is aware of these opportunities to develop its approach and is addressing these issues."
The constabulary should improve the time it takes to attend calls for service
Mr Wilsher said as part of its victim service assessment, it found that "the constabulary wasn't always responding to calls for service made to its control room within the required time-frame".
"If the constabulary doesn't attend incidents in time, this can cause victims to lose confidence in it, or, in more serious cases, they may be put directly at risk," he said.
"This is an area for improvement."
He said he constabulary should also improve how it identifies vulnerable and repeat victims
"We found that the constabulary wasn't routinely identifying vulnerable or repeat victims at the first point of contact," said Mr Wilsher. "We also found that it wasn't always conducting victims needs assessments to identify whether additional support is required. This is an area for improvement."
Commenting on the report published on Thursday (February 2), Hertfordshire PCC David Lloyd said: "We are pleased that the independent inspectorate has yet again found us to be one of the better forces in the country.
"I will use this report positively as a means to review practice across the whole constabulary, and to ensure that we still have a police force that works well for the public.
"This report recognises all the hard work carried out by officers and staff which has ensured that Hertfordshire remains a low crime area."
In particular, the report "commended" the panels set up to scrutinise officers' use of stop and search and use of force powers, said Mr Lloyd.
And there was also praise for the constabulary's use of crime hotspot mapping to tackle criminal and anti-social behaviour.
The report found there was also evidence of support for children and young people to divert them away from criminal activity, alongside strong neighbourhood policing teams, said Mr Lloyd.
He added: "The only area which 'requires improvement' according to the report is in relation to responding to the public. I take that very seriously as the champion of the public and I will be ensuring that the chief constable delivers an improvement in performance.
"But we have already seen a significant improvement from when the inspection first started, as acknowledged within the report, and our response to emergency calls has continued to improve significantly.
"I agree with HMICFRS and will repeat that the public expects that we will attend incidents within the designated time-frames. We also need to ensure that repeat and vulnerable callers are identified, and that call handlers give appropriate advice on crime prevention and the preservation of evidence.
"It is broadly a good and useful report. Our police force is succeeding in its main duty to reduce crime and to keep residents and businesses safe and secure.
"It will spur us and the constabulary on to ensure we are one of the very best in the country when the next inspection is done, this report shows that we are well on the way."