'Croydon Cat Killer' does not exist, MPS concludes
An investigation into the so-called Croydon Cat Killer', thought to be responsible for killing up to 400 animals, has been closed after the Metropolitan Police Service (MPS) concluded the mutilations were not carried out by a human.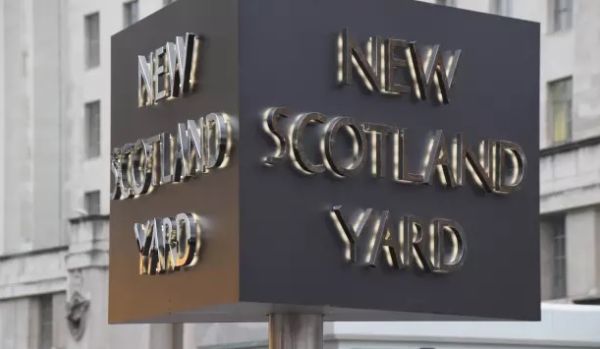 Operation Takahe was launched in December 2015 after a number of dead pet cats with missing heads, tails and paws were left at the doorsteps of their owners in Croydon, South London – and soon across the UK.   
It was initially thought the killings were carried out by the 'Croydon Cat Killer', but the MPS claims the incidents were likely to be the result of predation or scavenging by wildlife on cats killed in vehicle collisions.  
The force has now urged the public to report concerns relating to animal welfare to the RSPCA in the future after revealing that it receives more than 1,000 calls each month regarding the matter.  
Frontline Policing Commander Amanda Pearson said: "The decision was made to allocate a large number of similar reports of mutilated cats to the officers who were investigating the initial spate of such allegations. In particular, they were following up the six suspicious cases identified by the post-mortem examinations.  
"While this increased the workload of those officers, it significantly reduced the resources that would have been required for different officers in different units to record and assess each allegation separately.  
"It is this collating of reports that enabled officers to work with experts and reach the conclusion that no further police investigations are required into any of the allegations relating to mutilated cats."  
In 2016, local charity South Norwood Animal Rescue League (SNARL) arranged 25 post-mortems on dead cats, and it was concluded by a veterinary pathologist that the mutilations occurred after death.   
On the basis of these examinations, six cases of cat mutilation were deemed suspicious.  
While investigating these six cases, officers in Croydon collated more than 400 additional reports made to the MPS to provide an overview and prevent colleagues and officers from other forces spending many hours responding to individual reports. 
No evidence of human involvement was found in any of the reported cases and there were no witnesses or identifiable patterns, the MPS said.  
In three instances where CCTV was obtained, footage showed foxes carrying bodies or body-parts of cats.  
Similar cases were also investigated by Hertfordshire Constabulary, with Dr Henny Martineau, head of Veterinary Forensic Pathology at the Royal Veterinary College, carrying out post-mortem examinations on three cats and two rabbits in June 2018.  
She concluded that the mutilations had been caused by predation and/or scavenging, highlighting that fox DNA had been found around the wound sites on all five bodies.  
This left the six cases deemed suspicious as the only evidence that the cats had been mutilated by a human.  
The veterinary pathologist who carried out the original post-mortems conducted re-examinations on the bodies in August, finding puncture wounds that were consistent with signs of scavenging.   
On Thursday (September 20), officers from Croydon met with SNARL and the RSPCA to discuss Operation Takahe's findings and concluded that there was no evidence of human involvement.  –
Chief Inspector Stuart Orton, of Hertfordshire Constabulary, said he was pleased to confirm that the mutilations were not the work of a human hand. 
"Our clear focus from the outset was to fully investigate the circumstances around each report on a case by case basis," he added. 
"By working closely with forensic experts, partners and colleagues, we have been able to eliminate the hypothesis that a person or persons were travelling the county and mutilating animals on a serial basis. 
"As explained by our colleagues in the Metropolitan Police, the evidence suggests that the animals had been predated by foxes; in a rabbit's case after being removed from a hutch, and in a cat's case after death likely caused by a road traffic collision.  
"I hope this conclusion brings comfort to pet owners who have, up until now, been frightened to let their animals out at night."