Crossed wires as offender's £44k phone bill paid by force
A force has picked up the tab for a £44,500 bill run up on a mobile phone they had given to an offender being reintegrated into the community.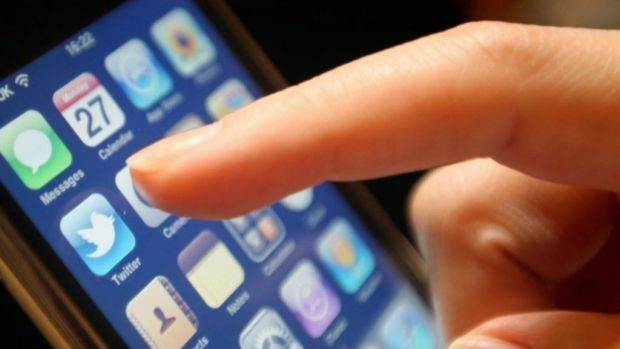 The device had been given to the burglar from Llangefni on Anglesey while he was on bail so North Wales Police could monitor his movements.
But a mix-up meant he was given a contract SIM phone rather than a pay-as-you-go one, and when he was sent to prison he handed it over to two associates who between them ran up the staggering bill – equivalent to around £250 a day – over a six-month period in 2014.
The pair were arrested on suspicion of theft, but because the offender had not been made to sign a contract on how it should be used, the two friends had to be released without charge.
The five-figure sum came to light through a Freedom of Information (FoI) request put to the force by the North Wales Daily Post.
In its response, the force said it "occasionally uses inexpensive mobiles" to maintain contact with offenders they are working with to help "integrate them back into the community".
The response added: "This phone was provided under the Integrated Offender Management process in order to allow frequent support/communication of an offender in their rehabilitation into the community.
"It was used for a number of months and the bills were paid monthly as part of the overall force-wide invoice.
"In the case of this particular phone a contract SIM was mistakenly supplied as opposed to a credit limited PAYG SIM card.
"When the irregularity came to light in early 2014 the deputy chief constable requested an immediate investigation into how this had occurred, and the matter was passed to Crime Services for further investigation.
"A criminal investigation took place which established three individuals to whom the phone could be attributed.
"Two people were arrested and interviewed in relation to the usage and they provided accounts with regards to their use of the mobile telephone, which included how it came into their possession.
"In this case the evidential threshold was not met and nobody could be criminally charged."
The force said the then police and crime commissioner Winston Roddick was briefed on the phone blunder, and it was discussed in full by an audit committee.
It was mentioned at the end of 178-page minutes of the meeting, without any reference to the size of the bill run up on the device. But it did recognise that "no other force had mobile phones for external use documented within their policies".
No officer or member of the force staff had any action taken against them over the incident.
The force added: "Offenders are selected based on as much relevant information about the individual as can be gathered including offending, lifestyle and substance misuse.
"The multi-agency team and its partners work together to support the individual's journey to positively change their life through access to support services in accordance with their individual needs and re-offending risks.
"A phone allows two way communications to provide encouragement and keep the individual on track.
"Not only will the offender themselves benefit from the opportunity of making changes to their lives, the communities in which they live will also benefit."
In 2015, North Wales Police failed to notice it had been paying around £70,000 a month for a phone service that wasn't even being used, spending around £500,000 before the over-payments were detected.