Cross-system approach needed to end violence against women and girls
Fundamental cross-system change is urgently needed to tackle an epidemic of violence against women and girls (VAWG), and the issue should be considered as much of a priority as counter-terrorism, a new report has found.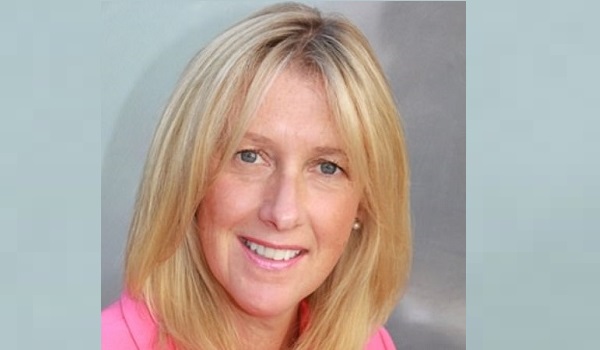 The report from Her Majesty's Inspectorate of Constabulary and Fire and Rescue Services (HMICFRS) was commissioned by the Home Secretary in the wake of the murder of Sarah Everard in March this year.
The inspectorate carried out a root and branch review of the policing response to VAWG, from prevention work in schools to the management of the most dangerous offenders.
HMICFRS found that the police had made vast improvements in the response to VAWG over the last decade, including better identification of repeat victims and improved safeguarding measures.
But it also found several areas where the police need to improve, including grave concerns about the number of VAWG cases closed without charge, and major gaps in the data recorded on VAWG offences.
While the inspectorate has made several recommendations for immediate improvements to police practices, it concluded that the police cannot tackle VAWG alone. It said the whole system – including policing, health and education – must take a fundamentally new approach.
The inspectorate said the Government should consider legislating to create a new statutory duty for all partner agencies to work together to protect women and girls, similar to the existing framework for child protection.
HMICFRS has expanded on the recommendations from its interim report in July, including that:
There should be a radical refocus and shift in the priority given to VAWG offences by the police and all partners, including wrap-around, tailored support for victims;
Chief constables should review and ensure that there are consistently high standards in the response to VAWG, including dealing with breaches of non-molestation orders, using Clare's Law to protect potential domestic abuse victims, and identifying and managing the most dangerous VAWG perpetrators; and
There should be a national policing strategy to coordinate the response to VAWG.
Her Majesty's Inspector of Constabulary Zoë Billingham said: "We have a once in a generation opportunity to permanently uproot violence against women and girls, which is now epidemic in this country. The police have vastly improved how they respond to these crimes, and I welcome the appointment of a national policing lead for VAWG to coordinate this work.
"We've set out practical changes for the police to make now, but they cannot solve this alone. That is why we're taking the unusual step of recommending a radical change of approach across the whole system, involving the police, criminal justice system, local authorities, health and education. We have suggested a new framework – with mandated responsibilities and sufficient funding – that requires all these partners to work together to support victims and prevent VAWG from happening in the first place.
"I am grateful to the Home Secretary for commissioning this inspection. It has allowed us to set out a way forward which, if acted on, will give women and girls the confidence that there is not only the will but also the power to end this epidemic."
The Victims' Commissioner for England and Wales, Dame Vera Baird QC, said: "This report makes powerfully clear that we are facing an epidemic of violent and abusive offending against women and girls. This is a problem deep-rooted into our society and its prevalence and scale are shocking, if not wholly surprising. If we are to truly make headway and turn the tide, we need to see radical and urgent collective action from government, police and society at large. I'm pleased to see this report make the case for such fundamental cross-system changes.
"Effective and responsive victim-centred policing is essential, and it is clear that the police need to improve. Police responses vary considerably across the country: far too many cases are closed without charge and there remain major gaps in police crime recording.
"As the report recommends, we need to see the police relentlessly pursuing and disrupting perpetrators. But it's also undeniable that we cannot simply police our way out of this crisis. This is a broader societal problem and that requires a whole-system approach spanning the police, justice agencies, health and social care, and education.
"System-wide reforms are needed and the level of ambition in these HMICFRS recommendations is precisely what we need to see. VAWG must become a strategic policing issue, backed up by significant and sustained funding. We must pursue a public health approach to tackling VAWG: early intervention and prevention from a range of partners, including those in health and education. Violence against women and girls must be considered as serious, violent crime. The proposed Serious Violence Duty in the Policing Bill currently omits VAWG from its remit. That must change.
"We must also look at grass-root initiatives. Compulsory sex and relationship education must be rolled out in schools, and we must adopt a whole-school approach to tackling VAWG whereby key messages about gender equality and human rights are embedded throughout the school environment. It is also absolutely vital that government commits to long-term sustainable funding for specialist VAWG services that meet the needs of all women and girls, including tailored and consistent support.
"The appointment of Deputy Chief Constable Maggie Blyth as the new policing lead on VAWG is a welcome first step and I wish her success in the role. But one person can only do so much. We need to see tackling violence against women and girls become a strategic priority in both legislation and national and local government priorities."
Sophie Linden, London's Deputy Mayor for Policing and Crime and joint victims' lead for the Association of Police and Crime Commissioners (APCC), was a member of the Expert Reference Group that HMICFRS consulted with when gathering evidence.
She said: "Policing's response to violence against women and girls has certainly improved in recent years. Today's report lists many good local initiatives, including examples of work to identify and bear down on perpetrators, but we need consistency and improvements across the country. The numbers of cases closed without a suspect being charged – either because of evidential difficulties or because the victim does not support a prosecution – shows that too many victims are still being let down.
"Her Majesty's Inspectorate recommends a cross-system approach. That is something police and crime commissioners (PCCs) fully support. This is why we are keen to see the Serious Violence Duty contained within the Police, Crime, Sentencing and Courts Bill extended to require all agencies to act to tackle and prevent violence against women and girls.
"We also continue to make a strong case to ministers for sustainable, multi-year funding in the current spending review process so we can commission sufficient critically-important support services to meet the growing demand. PCCs are also raising awareness of these services locally to encourage more self-referrals, and more timely referrals from police."
The APCC's co-victims' lead, Hampshire PCC Donna Jones, added: "PCCs are committed to holding our chief constables, and other agencies though Local Criminal Justice Boards, to account to ensure the necessary radical change is delivered.
"This week we welcomed Maggie Blyth's appointment as the new National Police Chiefs' Council lead for violence against women and girls. This is a step in the right direction. I have spoken with her already and PCCs look forward to working closely with her on policing's forthcoming VAWG Strategy. Maggie's leadership will hopefully see more police forces proactively pursuing perpetrators, and learning from each other's best practice so all victims get the best support possible irrespective of who they are, where they live, or whether the violence they suffered happened at home, at work, or on our streets."