Cross-government report sets out plans to improve victims' justice system experience
Police officers and staff will receive new training to improve how they interact with victims of hate crime and domestic abuse.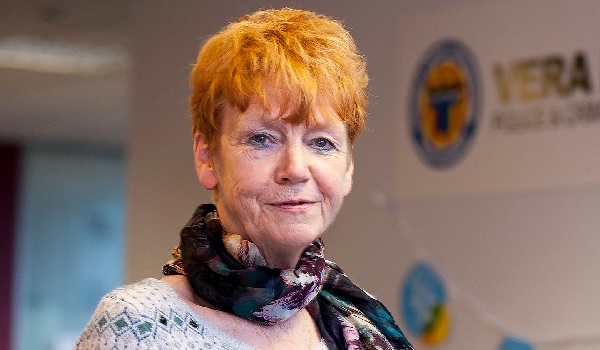 The Government also announced millions of pounds of extra funding, including £8 million to improve support for children who witness domestic abuse and £18.8 million on domestic abuse accommodation services in England. 
The first ever cross-government Victims Strategy – published on Monday (September 10) – sets out several initiatives to boost support for victims across the justice system.   
Association of Police and Crime Commissioners victims lead Dame Vera Baird welcomed the strategy, which she says gives victims "the support that they need".   
She added: "Police and crime commissioners (PCCs) have a crucial role to play, at a local level, in ensuring that victims are supported through out the criminal justice process and have access to the support services that they need to help them cope and recover.  
"Not only are PCCs responsible for commissioning the majority of local support services for victims, but, as the strategy acknowledges, PCCs can provide an important overview of how the criminal justice system locally is meeting the needs of victims.   
"Indeed, PCCs are already doing just that and we look forward to working with government on the strategy – further developing the role of PCCs to better meet the needs of victims locally and ensuring that victims are receiving their entitlements under the Victims Code of Practice."  
Recent figures from the Crown Prosecution Service reveal that almost 29 per cent of cases that failed to secure a conviction were the result of a victim or witness stopping engagement. 
To address this, the Government has tasked the College of Policing with reviewing the National Police Curriculum and developing a central set of learning resources to improve training on working with victims. 
DA Matters – a programme developed by the college and domestic abuse charity SafeLives – includes training for first responders to assess changes in practice and attitudes. 
So far, ten police areas have adopted the new training programme, with a number of others considering taking it on board.  
It also gives victims more choice in how they are communicated with – either speaking to another person or communicating by email or text.   
The Government also confirmed it will consult on the creation of an 'independent public advocate', who would offer extra support to those affected by disasters such as Hillsborough and the Grenfell Tower fire.  
The independent public advocate would guide bereaved families through the investigative process and inquests, keeping them informed and ensuring they receive help throughout every stage.  
Justice Secretary David Gauke said: "Many of us will be lucky enough to not have to encounter the justice system as a victim of crime – but those who do must not also become a victim of the process.  
"We will enshrine victims' entitlements in law by beginning a consultation early next year, and otherwise seek to boost the Victims' Code.  
"This strategy addresses the changing nature of crime and sets out the support victims should receive at every stage of their journey through the justice system – from providing statements to police, appearing in court or in front of the Parole Board, and every step in between."  
A total of £31 million was spent this year on pathways for survivors and victims of sexual violence and abuse who seek support to and from Sexual Assault Referral Centres.   
As part of the Victims Strategy, the Government said it would increase this funding to £39 million in 2020/21, on top of additional funding for national rape services for a minimum of two years.   
And a two-year pilot of the 'Child House' model in London was also announced, which builds on an initial test in County Durham. 
Child houses – which were established in Iceland in 1998 – are typically unmarked residential properties on ordinary streets, in which children are interviewed by expert communicators, rather than lawyers, who gather impartial evidence.  
The houses offer a stress-free environment for children and allow evidence to be gathered much closer to the reporting of a crime.   
Prime Minister Theresa May said: "Nothing can take away the distress and trauma of being a victim of crime, but ensuring people get the support they need as they rebuild their lives is vital. 
"How we support victims is fundamental to a caring society, and in recognition of that we are taking steps to enshrine their rights in law for the very first time. 
"The duty of a government is to keep people safe, but it is not enough to simply bring offenders to court. Victims need to know they are protected and listened to, and we will continue to work with charities and support groups to improve their experience."