Critical injuries to officers lead to 'game-changer' in roads policing technology
UK forces are being asked to learn from Australian law enforcement and adopt potentially life-saving cameras capable of detecting phone use at the wheel.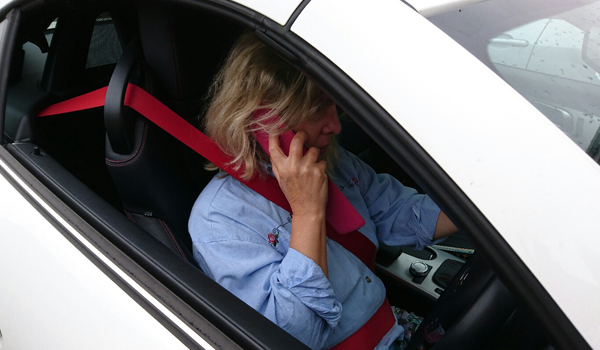 New South Wales recently backed legislation that would let the local force introduce automated camera technology to detect phone-using motorists.
The technology will soon be trialled but could become a permanent presence on the Australian region's roads.
The RAC has now called for law enforcement to explore whether these cameras could have similar benefits for roads policing in the UK.
"One of the real challenges in clamping down on this dangerous behaviour is making drivers believe they will be caught – and given the increasing prevalence of mobile phones, it is very much a global problem," said spokesperson Rod Dennis.
"So new technology, such as that proposed by the New South Wales government, could be a game-changer in the UK.
"If proven to be accurate in detecting illegal use, it could really help shift behaviour and, in turn, save lives. We would encourage enforcement agencies here to look into what role it could play."
The Road Safety Bill was passed by the Parliament of New South Wales last week after two police officers were critically injured by a distracted driver.
The legislation allows New South Wales Police to use specialised cameras to detect phone use – but will also allow the force to use existing camera infrastructure for this purpose.
New South Wales roads minister Melinda Pavey said the legislation showed the government's "ongoing commitment to road safety as technology and societal trends change".
Local MPs believe it will help police tackle the over 40,000 cases of phone use at the wheel recorded in 2016/17.
Figures released by the RAC last year revealed 31 per cent of UK drivers admitted to using a mobile phone when their attention should have been on the road, up from eight per cent in 2014.
An average of 24 people were killed each year between 2013 and 2015 in collisions in which the driver of the vehicle was using a phone, compared with 17 in 2012, according to the Department for Transport.
However, the true extent of phone use at the wheel is believed to be much higher.