Criminals developing 'sophisticated strategies' to trap victims into a cycle of exploitation
Victims of modern slavery who are forced into criminality are "being failed" by the police and legal profession, according to a new report.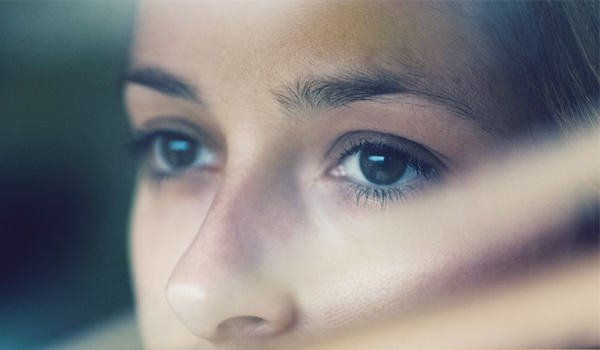 The report, from crisis charity Hestia, says victims are "frequently misunderstood and treated as criminals" even when they escape their exploiters.
In the UK it is estimated that as many as 100,000 victims are being exploited for modern slavery.
Data from the National Slavery Operations Database between December 2016 and July 2019 shows that criminal exploitation has been steadily increasing, up from six per cent three years ago and now making up more than a quarter of all police operations.
And Independent Anti-Slavery Commissioner Dame Sara Thornton warned that Covid-19 had "exacerbated the vulnerability of victims and survivors".
The report – Criminal Exploitation of Adult Victims – highlights that during police investigations, victims of criminal exploitation were often overlooked because they were "seen as suspects first and foremost".
The charity is calling for specific training for the police and legal profession alongside improving data collection on this type of crime and enhancing safeguarding. Hestia says criminals have become "increasingly sophisticated" in their methods of targeting and recruiting victims and often know the law better than the police or legal profession.
"While many victims of modern slavery are trafficked into the UK, the report reveals that British victims are in the top five nationalities targeted for criminal exploitation," said Hestia, and warned that official figures "underestimate the scale" of the problem.
Hestia chief executive Patrick Ryan said: "Our report reveals a worrying picture of abuse and exploitation of vulnerable adults and even children, with criminals developing sophisticated strategies to trap victims into a cycle of exploitation.
"In the coming months as the lockdown eases, we anticipate an increase in referrals to our service. We know that traffickers are brutal and determined to get victims across borders as well as enslaving victims living in Britain. The decrease in global air travel will not deter them.
"Criminals maintain tight control over their victims even after they have escaped, using a range of methods including debt bondage and threats to loved ones and the risk of re-capture and re-exploitation is significant."
Mr Ryan added that with the UK anticipating an "unprecedented economic downturn" following the pandemic, it was more important than ever to support victims of criminal exploitation.
Dame Sara said the report highlights a "significant increase" in the number of modern slavery victims who have been criminally exploited.
According to the Office for National Statistics (ONS) there there were 5,144 modern slavery offences recorded by the police in England and Wales in the year ending March 2019, an increase of 51 per cent from the previous year.
Calls and submissions to the Modern Slavery Helpline also increased – up 68 per cent in the year ending December 2018, compared with the previous 12 months.
Dame Sara said she was also "gravely concerned by the volume of referrals being made into the National Referral Mechanism" – 4,491 adults and children were referred for 'criminal exploitation' between 2016 and 2018 according to the Home Office.
"Covid-19 has in many ways exacerbated the vulnerability of victims and survivors, has created new vulnerabilities and has disrupted the organisations who support victims and those which bring offenders to justice," said Dame Sara.
"During post-Covid recovery, it is now more important than ever for us to take a partnership approach to respond to modern slavery and human trafficking, providing effective support to survivors to enable them to live a life of sustainable independence."
The report was launched at a digital summit hosted by Hestia and leading experts, including Dame Sara, Karen Bradley MP and Baroness Butler-Sloss, co-chair of the All-Party Parliamentary Group on Human Trafficking and Modern Slavery.