Criminals 'adapting' to evade law enforcement and exploit global pandemic
The National Crime Agency (NCA) is "taking robust action" against criminals who are adapting their tactics to exploit the coronavirus pandemic.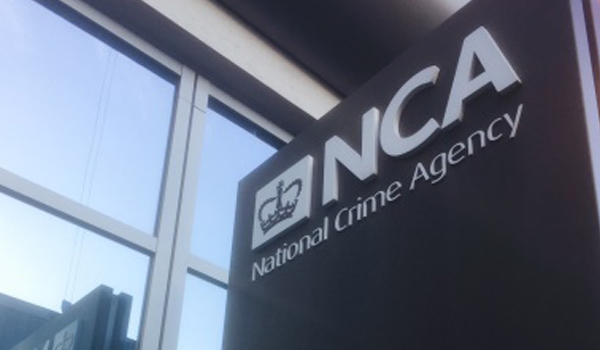 It is warning the public to be vigilant after witnessing "significant changes" in the way criminals are behaving.
The NCA says fraudsters, cybercriminals, online child sex offenders and drug dealers are all trying to evade law enforcement by adapting their behaviour under lockdown. In response, it is redoubling its efforts – deploying officers, working online and in the real world, to "relentlessly pursue" these high harm threats.
NCA Director-General Lynne Owens said the UK's fight against serious and organised crime was as critical as ever as criminals capitalise on these times of uncertainty.
"We are watching vigilantly for any new patterns of behaviour – since we know offenders are capable of spreading fear and anxiety no matter what the cost," she added. "The NCA is taking robust action against those seeking to exploit the coronavirus."
Last week, two people were arrested on suspicion of illegally selling unregistered Covid-19 testing kits and a website attempting to lure victims into buying suspected non-existent personal protective equipment through phishing emails was also taken down.
The NCA says it is working with partners to target cybercriminals who are exploiting the pandemic through ransomware, malware and phishing campaigns targeting individuals and organisations. Since the Covid-19 outbreak it has taken down six domains.
In another operation last week, a Polish driver was stopped by UK Border Force near Calais with a consignments of 200 face masks in his van. Stashed within one of the parcels of masks officers found 14kg of cocaine.
With fewer drugs available in the UK, the NCA says prices are rising and they continue to be a "valuable commodity" for criminal enterprises. In some cases, drug dealers have been posing as key workers in case they are stopped and questioned.
Online child sex offenders are also seeking to exploit the fact that more young people and children are at home and are online. In the past four weeks alone, the NCA says it has "developed and disseminated" 1,060 online child sex abuse (CSA) packages to UK policing, executed eight warrants against high-risk CSA offenders and made five arrests, including two suspected transnational child sex offenders.
"The evidence we're seeing shows how groups are changing their behaviour and we are working round the clock – with partners – to ensure we're ready for them," said Ms Owens.