Criminal investigation underway into fatal collision involving police motorcyclist
The Independent Office for Police Conduct (IOPC) is criminally investigating the actions of a Metropolitan Police Service (MPS) officer who was involved in a fatal motorcycle collision with a pedestrian in Earl's Court on May 10.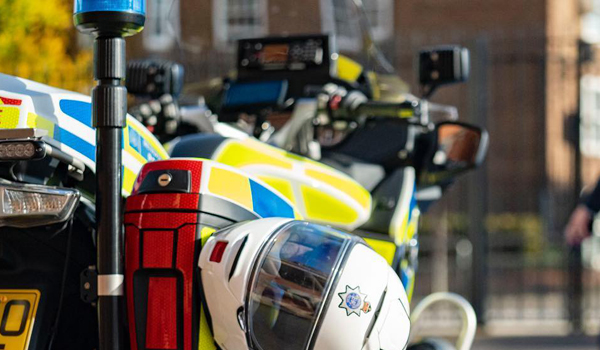 Helen Holland, aged 81, sustained serious injuries in the collision and died in hospital two weeks later.
The IOPC said the officer, who is a police constable, has been informed they are under criminal investigation for the offences of causing death by dangerous driving and causing death by careless or inconsiderate driving.
"They are also being investigated for potential gross misconduct," it added. "This does not necessarily mean that criminal charges or disciplinary proceedings will follow."
The IOPC began its investigation after the force informed it of the incident on the day of the collision.
"We have established the officer was on duty as part of the Special Escort Group when their motorcycle collided with Ms Holland on a pedestrian crossing on West Cromwell Road, at approximately 3.20 pm," said the IOPC.
IOPC director Amanda Rowe said: "Our thoughts remain with Ms Holland's family, friends and everyone affected by her death.
"This is a tragic incident and it is important that we carry out a thorough, independent investigation to establish the full circumstances, which will include the actions and decision making of the officer under investigation.
"We have been in regular contact with Ms Holland's family and we will keep them updated as our investigation progresses.
"At the end of our investigation, we will decide whether to refer the matter to the Crown Prosecution Service for a charging decision and whether the officer should face disciplinary proceedings."
As part of the evidence gathering process, investigators attended the scene and the post-incident procedures on the night of the collision where they secured police body-worn video, which has been reviewed.
"We also oversaw the scanning and mapping of the scene by forensic investigators," said the IOPC. "We have taken witness accounts from officers involved and a number of members of the public, who came forward following our witness appeal.
"We also identified a range of CCTV footage along the route which we have secured and begun to review."