Criminal investigation begins following collision with Sussex Police vehicle
The driver of an unmarked Sussex Police vehicle which was involved in a fatal collision with a man has been told he is under criminal investigation for the offence of causing death by dangerous driving.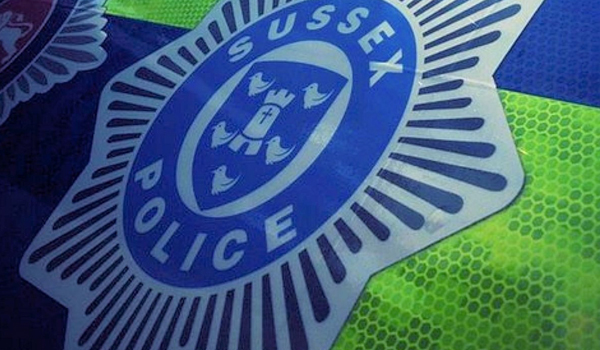 The Independent Office for Police Conduct (IOPC) launched an investigation after the death of 27-year-old Arthur Holscher-Ermert who was struck on the A259 South Coast Road at about 11.10pm on Saturday April 30. He was confirmed dead at the scene a short time later.
The driver of the vehicle involved in the collision, a police constable, will also be investigated for potential gross misconduct. The IOPC stated that a criminal investigation does not necessarily mean that charges will follow.
Information received by the IOPC so far indicates that before the collision Mr Holscher-Ermert was driving an Audi which was being pursued by a police car after it came to the attention of officers conducting an operation in the Newhaven and Peacehaven area.
The short pursuit is understood to have ended in Bramber Avenue where Mr Holscher-Ermert left the Audi and was struck moments later by a different police vehicle.
A part of the incident is believed to have been captured on the dashcam of a member of public driving through the area at the time.
IOPC Regional Director Graham Beesley said: "Our thoughts are with Mr Holscher-Ermert's family, and with everyone else who was involved in this tragic incident and has been affected by his death.
"We have provided his family with an update into the progress of our investigation and we will be meeting with them soon.
"As well as investigating the collision we are also examining the events leading up to it and police actions in the immediate aftermath.
"It is important we establish why Mr Holscher-Ermert was being pursued by the police including what, if any, information the police had about him or the vehicle he was driving.
"We will also consider whether the actions of officers afterwards were in line with policy and procedure. This will include looking at the aftercare given to him. We are aware of reports handcuffs were applied to Mr Holscher-Ermert at the scene and this will form part of our investigation."