Crime statistics: High-harm and fraud offences growing fastest 
The number of homicides and knife crime offences in England and Wales continues to rise but overall crime rates remain unchanged, according to the latest crime figures.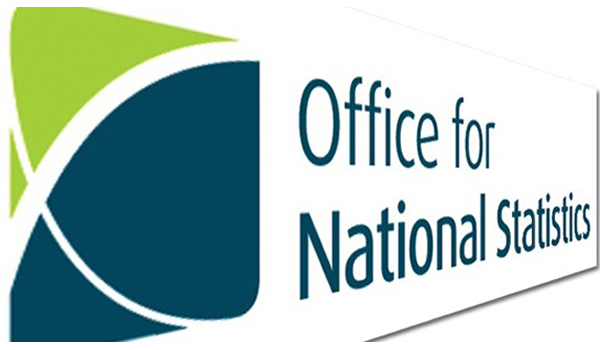 Alongside concerns over high-harm offences, the data published by the Office for National Statistics (ONS) reveals a significant rise in the number of frauds committed – the most common offence suffered by victims. 
The number of homicides committed in the year to December 2018 was six per cent higher than the year before, but 12 per cent higher if the deaths as a result of terrorist attacks in 2017 are excluded. 
There were 732 homicides in 2018, up from 690 in 2017 (655 when terror attacks in Manchester and London are excluded). 
There was a six per cent increase in police recorded offences involving a knife or sharp instrument (to 40,829 offences), however the number of offences involving a firearm fell by two per cent (to 6,525). 
The most reliable assessment of crime trends comes from the Crime Survey of England and Wales (CSEW), which said there was no change in lower level violence. The overall violence remains unchanged at 1,355,000 offences. 
The ONS said the survey's finding of a two per cent rise in overall crime was not significant and therefore unchanged from the previous year. However, it adds that there are wide variations within many categories. For example, an eight per cent increase in the number of thefts was mostly driven by a 20 per cent rise in the "other household theft" category. 
Chief constables responded by saying forces are addressing levels of violence across the country but terrorism, rising crime and more complex, resource-intensive cases are putting a strain on forces, which requires additional long term funding. 
The latest CSEW shows there were 11.041 million crimes committed against individuals (the survey does not include businesses) in 2018 (up two per cent). Traditional crimes (excluding fraud and computer misuse) totalled 6.416 million (up four per cent). 
The rise in the number of fraud offences (to 3,648,000) comes shortly after Her Majesty's Inspectorate of Constabulary and Fire and Rescue Services (HMICFRS) criticised forces' response to the national threat posed by the scale of offending. 
Fraud remains the most common offence experienced by those surveyed, with 21.1 per cent of the public saying they were a victim last year, compared to 2.3 per cent of adults saying they experienced a domestic burglary. 
Meanwhile, there was a significant drop in the number of computer misuse offences, according to the CSEW (down 28 per cent to 976,000). 
Police recorded crime remains unreliable due to changes being made to practices. Improvements in recording are being made following HMICFRS inspections. However, force figures are believed to provide an accurate picture of trends for some categories of crime. 
For example, there was an 11 per cent increase in police recorded robbery offences (to 82,566 offences). The ONS said this increase is likely to reflect some real change in these crimes though recording improvements are also likely to have contributed. However, the impact is thought to be less pronounced than for some other crime types.  
There was also a three per cent decrease in the number of burglaries recorded across the country. 
National Police Chiefs' Council lead for Crime Recording and Statistics, Chief Constable Bill Skelly said: 
"Once again the statistics show that overall very few people are likely to experience crime. We know that there are real rises in serious crime, such as robbery, violence and knife crime and our tactics to tackle serious violence such as targeted intelligence-led stop and search, disrupting gangs and working with local NHS Trusts are showing success and we are committed to doing all we can to bring crime down. There is also a considerable amount of effort taking place across the country in order to tackle these issues in partnership with local communities. 
"We are dealing with a raised terror threat, rising crime and more complex, resource-intensive cases like modern slavery, child sexual exploitation and cybercrime which is putting a strain on forces. Further long term funding is needed and we are working with the Home Office and Police and Crime Commissioners to make the case at the next spending review. 
"Improvements to the way police forces are recording crime continues to have an influence on statistics." 
The Police Federation of England and Wales (PFEW) said the statistics showed crime is increasing in almost every category, although it used unreliable recorded figures to support its claim.  
PFEW Vice Chair Ché Donald said the figures should shame ministers into investing in the police service. 
Mr Donald said: "The Federation keeps highlighting the true effects of underfunding and under resourcing policing and arguing for more consistent, fair funding, which we will continue to do, so our hardworking officers have the resources to carry out the job they want to do at a standard they can be proud of – preventing and detecting crime, while keeping the public safe. 
"This Government has continuously failed to listen to professionals who deliver policing but should at least listen to the public who are now saying crime is more of a concern than health. Crime is a priority for the public, so it must be a priority for the Government. It must act and it must act now."