Crime of modern slavery 'under our noses', warns charity chief
Labour exploitation has been identified in three out of five cases involving modern slavery as the problem is "all around us", a new report warns.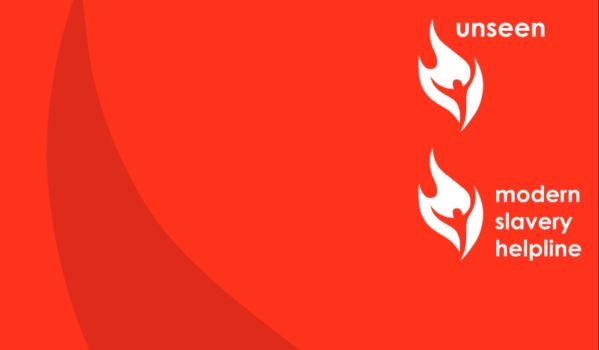 Car washes and nail bars are the most common locations of modern slavery, according to a charity working to erase sexual and economic exploitation.
Almost 300 people, including 34 children, have been found in situations of human trafficking and exploitation in Scotland since a UK-wide helpline started 18 months ago.
Unseen says more than 82 alleged cases have been recorded in 19 of the 32 Scottish local authority areas following its Modern Slavery Helpline launch in October 2016.
Charity chief executive Andrew Wallis told Police Professional: "This report underlines the fact that slavery is all around us.
"It is at the car wash, the nail bar, the takeaway and the hotel, as well as the farms that grow our food.
"It is not a problem taking place far away that we can't do anything about, it's under our noses and we can arm ourselves by learning to spot the signs of slavery and report it to the helpline,
The publication of the helpline report Modern Slavery in Scotland: A view from the Modern Slavery Helpline coincides with the first year of the Scottish government's Strategy on Trafficking and Exploitation. Launched at the end of May 2017, it aims to support efforts to increase awareness and prevention of the crime.
In all, some 204 reports were made online or by phone to the helpline, which then attempts to identify cases that do not appear to qualify as slavery before referrals are passed to Police Scotland, local councils or other public bodies.
The helpline report reveals 61 per cent of cases so far have been related to exploitation at work, while sexual exploitation was a factor in 17 per cent.
Modern slavery was most commonly reported at car washes (15 cases) and nail bars (11 cases), with one in ten of the alleged victims Romanian in origin.
Britons made up the third biggest group, comprising 5.7 per cent of potential victims where nationality was known. Of the 17 individuals indicated in Scotland, 12 were reported to be from Scotland, three from Northern Ireland, and two from England.
More than ten per cent of potential victims were children with those of Scots origin making up more than a quarter of all child victims where nationality was known.
Unseen executive director Justine Currell added: "We have been able to identify more and more potential victims as awareness grows around this hidden crime, and the numbers of contacts to the helpline increase.
"In particular, we saw a spike in calls when the Scottish Government ran its trafficking awareness campaign last autumn.  Our approach shows that collaboration is vital and everyone has a part to play in recognising and reporting slavery."
In April, the anti-slavery charity published its first UK-wide annual assessment report with Mr Wallis claiming the "landmark year" had "clearly highlighted the ongoing need for a national helpline".
Some 3,710 calls were received during 2017 – indicating a total of 4,886 potential victims in situations of modern slavery from 94 different nationalities.
The breakdown of calls were split between members of the public wanting to report a suspicious situation, frontline workers wanting guidance and advice on modern slavery, businesses wanting information about transparency and potential forced labour situations, and potential victims wanting help and advice about their situation.
One in ten of the calls came from potential victims themselves while more than two in five were from someone in direct contact with a potential victim.
Helpline calls revealed 3,540 potential victims of labour exploitation/forced labour from a range of sectors and industries with a further 774 potential victims indicated in situations of sexual exploitation.
From the total calls received, the helpline made 1,442 referrals to other agencies and organisations during the year – including every UK police force, the National Crime Agency, a range of NGOs and the Gangmasters and Labour Abuse Authority.