Crime case backlog in magistrates' courts almost doubled during lockdown
The backlog in criminal cases waiting to be dealt with by magistrates almost doubled in four months as the coronavirus pandemic took hold, according to figures from the Crown Prosecution Service (CPS).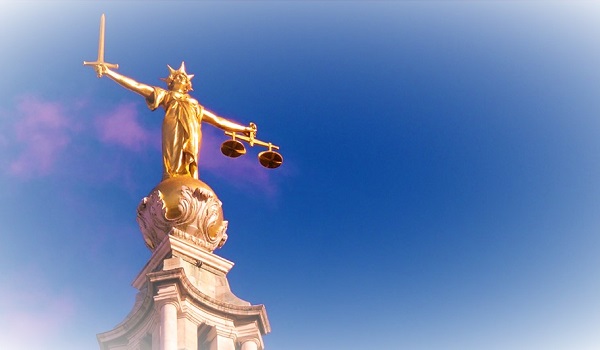 The CPS live prosecution caseload in magistrates' courts stood at 64,201 at the end of March but had risen to 123,287 by the end of June, data published on Thursday (October 22) shows.
The total number of outstanding CPS cases waiting to be dealt with by magistrates and Crown Courts was 109,469 in March and rose to 170,853 in June.
The backlog in the crown court alone rose slightly from 45,268 in March to 47,566 in June.
The CPS said of how the pandemic had affected its work: "The biggest impact was in magistrates' court cases, with the CPS continuing to receive referrals from police at a time far fewer could be finalised."
But it added that the "true number of cases that would require a crown court hearing is not yet apparent" as very few cases were currently progressing from the magistrates' courts to crown courts.
The volume of suspects charged fell from 37,403 in the first three months of the year to 35,799 between April and June.
The number of completed prosecutions – all cases brought by the CPS regardless of outcome – also fell from 107,497 to 41,508 in the same period, which is described as a "significant drop".
Meanwhile, the CPS said the number of convictions also declined from 90,959 to 32,331 during this time, down almost 65 per cent.
The conviction rate also fell from 84.6 per cent to 77.9 per cent, the body added.
In April, the CPS told prosecutors to prioritise more serious cases in light of the pandemic as it considered whether continuing with proceedings was in the public interest.
While there has been a fall in the number of cases which were dropped (from 10,634 to 5,999), the proportion of those scrapped for public interest reasons rose to 35 per cent, the CPS said.
The Ministry of Justice said the statistics "inevitably reflect the unique challenge faced by the criminal justice system" but said the department was "to see positive signs" amid urgent cases being prioritised, remote hearings taking place and the addition of Nightingale courts as well as extra staff being recruited as part of an extra £80 million of government investment.