Crime at its lowest ever level in Scotland
Crime has fallen to its lowest-ever level in Scotland with violent crime almost halved in the past ten years.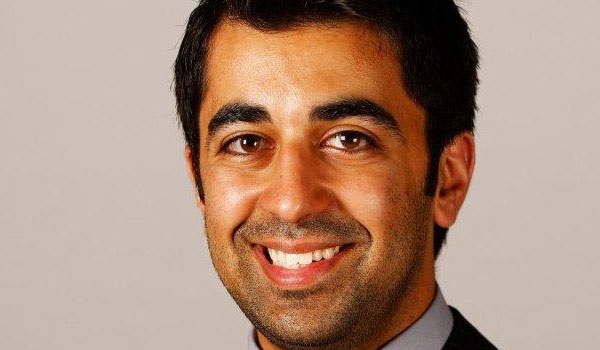 The latest Crime and Justice Survey for 2017/18 published today (March 26) shows overall crime is down by 16 per cent since 2016/17. The proportion of adults experiencing crime has fallen from around one in five in 2008/09 (20.4 per cent), to one in eight in 2017/18 (12.5 per cent). 
Less than one in a hundred people (0.7 per cent) experienced more than one violent crime in 2017/18 and this group accounted for three-fifths of all violent crime. The proportion of alcohol-related violent crime is also estimated to be down by around a quarter since 2008/09. 
Justice Secretary Humza Yousef said: "Given Scotland's sustained commitment to prevention, responsive policing and local partnerships, I welcome these encouraging findings on long-term crime trends and how safe people feel in their communities. Tackling alcohol-related harm has been a pivotal part of our pioneering public health approach to reducing violent crime over the last decade and it is heartening to see a fall in alcohol-related violence. 
"I remain concerned about the level of repeat victimisation, and that people in the most deprived communities are more likely to experience violence. While these findings are not new, we must not simply accept them as a 'fact of life', and we will continue our work to further understand and reduce violence wherever it persists." 
There were an estimated 602,000 crimes in 2017/18 – 42 per cent less than the 1,045,000 estimated in 2008/09, and 16 per cent less since 2016/17.  
However, the survey also found that the victims of multiple crimes (3.4 per cent of adults) experienced around 57 per cent of all crimes, although the rate of repeat violent victimisation has fallen from 1.6 per cent in 2008/09 to 0.7 per cent in 2017/18.  
Those aged 60 and over were least likely to be a victim of crime, but at the same time, young adults (16 to 24) were also half as likely to become a victim of violent crime.   
The rate of violent crime in the most deprived areas did not fall as significantly as the rest of the country.  
Property crime, which constitutes most offences committed against adults in Scotland, including vandalism and housebreaking, fell by 41 per cent between 2008/09 and 2017/18  
And 15.6 per cent of adults said they had experienced at least one incident of partner abuse since the age of 16 
Confidence in local policing dropped slightly from 61 per cent in 2012/13 to 57 per cent and was lowest among victims of violent crime and those living in deprived areas.   
Less than three-quarters of respondents thought that the local crime rate had stayed the same or reduced in the last two years, this was up from 65 per cent in 2006 but down from 76 per cent in 2016/17  
Most people (77 per cent) felt safe walking home at night.   
Police Scotland Deputy Chief Constable Fiona Taylor said she welcomed the results of the Scottish Crime and Justice Survey.  
"This survey is one of a number of sources of information and feedback that allows us to shape our services," she said. 
"This year we have set our priorities for the year ahead against an outcomes focused approach to planning and performance.    
"Moving forward, the survey will continue to be an important piece of evidence that will allow us to consider whether we are making progress towards these outcomes."  
Mr Yousef said the government will publish findings from research into serious assault crimes and repeat violent victimisation to help the police, local and national government and other agencies work together.   
The Scottish Crime and Justice Survey was based on interviews with around 5,500 adults about incidents in the past year, regardless of whether they were reported to the police.