Cressida Dick: Offenders who assault police a second time should go to jail
The Metropolitan Police Service (MPS) Commissioner has called for all assault on police charges to be prosecuted and repeat offenders to be sent to prison.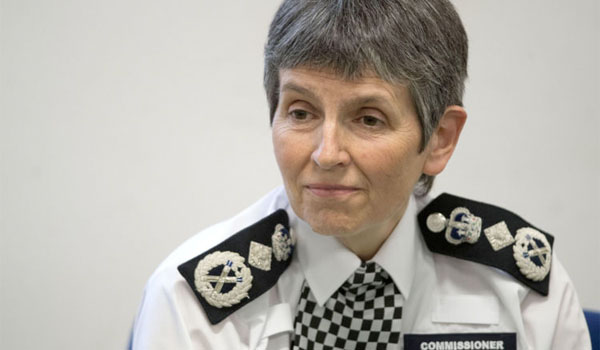 In an interview in The Evening Standard on Friday (August 30), Cressida Dick said her officers feel the level of violence being directed at them is getting worse as the courts do not take attacks on officers seriously.
Ms Dick suggested that courts should not allow a charge of assault on police to "lie on file" when a suspect is accused of another offence that has a higher potential sentence.
And guidelines should be altered so that prison terms for assaulting an officer are served consecutively, rather than the usual concurrent sentences when other charges are prosecuted. Anyone convicted of assaulting an officer for a second time should receive a mandatory prison sentence.
She also urged the public to do more to help officers who are being attacked.
The interview follows the death of Police Constable Andrew Harper on August 15, which resulted in an outpouring of support from the public and politicians.
On August 10, West Midlands Police Constable Gareth Phillips was left with potentially life-changing injuries to his head, pelvis and abdomen after he was knocked down by a suspected car thief who had highjacked the officer's patrol vehicle. The police BMW reversed into PC Phillips before driving over his body as he lay pinned under the car.
Two days earlier, MPS Police Constable Stuart Outten was stabbed in the head with a machete as he tussled with the driver of a van suspected of having no insurance. Despite receiving serious head and hand wounds, he managed to subdue the attacker by discharging his Taser.
Ms Dick told the newspaper: "Our view is that if somebody has attacked an officer that should be on their record … we should seek a successful prosecution and it shouldn't be left as a minor matter, or on file, because if they do it again the court needs to know that's what they've done.
"One step beyond that would perhaps be to say that if you have done it once it will certainly be there on your record and then if you do it again you will go straight to prison."
She praised members of the public for stepping in to help PC Outten and suggested there should be more assistance when officers are in difficulty.
"We mustn't say too much about what happened to Stuart because that's at court but we're aware that brave members of the public flew straight in to try to assist him and that isn't uncommon.
"I'd like to see even more of it, not people taking reckless risks, but people first of all thanking officers for the work they do and encouraging them and supporting them … and more substantively if they are in trouble, then getting on your phone or getting involved and helping them."
The National Police Chiefs' Council is due to hold an emergency summit to discuss how to protect officers from attacks next month.