Cressida Dick calls attacks on Deputy Commissioner 'confused, unpleasant, personalised and ignorant'
Metropolitan Police Service Commissioner Cressida Dick and Assistant Commissioner Neil Basu have defended the actions of Deputy Commissioner Sir Craig Mackey on the day of the Westminster terrorist attacks.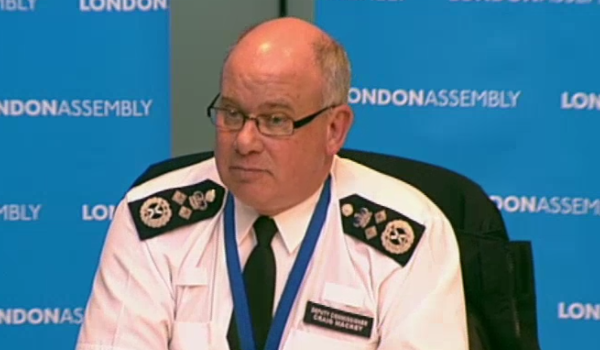 Sir Craig had been widely vilified for having remained in his locked car and 'fleeing' from the scene. He witnessed Khalid Masood inflict "two determined stab wounds" into unarmed Police Constable Keith Palmer.  
He told the inquest into Masood's death on Monday (October 8) that he was wearing short sleeves, had no protective equipment or radios and was told to leave by a police constable. 
The deputy commissioner's character was called into question in national and social media when, approximately 20 seconds after the terrorist was shot by a close protection officer, he was driven away from Parliament. 
Ms Dick said: "For obvious reasons, whilst the inquest has been underway I have not made any comments on the extraordinary amount of confused, unpleasant, personalised and ignorant commentary by some on the actions of the deputy commissioner." 
"These criticisms are simply not supported by the evidence. As the Chief Coroner has made clear '…there was nothing he could have done to stop Masood. PC Palmer was under attack practically as soon as Sir Craig saw the attacker. What Sir Craig did was sensible and proper, and was intended to protect others in the car with him…'" 
Ms Dick went on to repeat Mr Mackey's actions on that day, quoting the Chief Coroner, who earlier ruled the Westminster terrorist's killing as lawful. 
"It is also clear that, after Masood had been shot, Sir Craig did not flee the scene. His first instinct was to get out in New Palace Yard, as we saw on the footage when he opened the car door. However, he was told by an officer to leave, and for good reason. You may well think that it was important for the most senior police officer in the country to be at New Scotland Yard where he could take command and control of what, at that time, could potentially have been part of a much larger attack."  
"The attack in New Palace Yard occurred and was stopped in seconds. Sir Craig had absolutely no opportunity to stop the killer or save PC Palmer. Anyone who suggests otherwise is simply wrong. 
"The actions he was able to and did take were to protect the unarmed police staff colleagues who were in the car with him. He went on to lead the Met's response to the attack with distinction." 
After the inquest verdict, Assistant Commissioner Neil Basu referred to "some of the abhorrent remarks circulating about Deputy Commissioner, Sir Craig Mackey". Mr Basu then went on to point out that Mr Mackey was in the car accompanied by two civilian staff members, none of them wearing any protective equipment, and that Mr Mackey's first reaction was to get out of the vehicle in New Palace Yard but was told not to do so by a uniformed police officer at the scene.