Cressida Dick: 2 per cent pay award 'flies in the face of evidence and rational argument'
The Commissioner of the Metropolitan Police Service (MPS) is considering using money set aside for a three per cent pay rise to reward officers despite the Government decision to only allow a two per cent increase.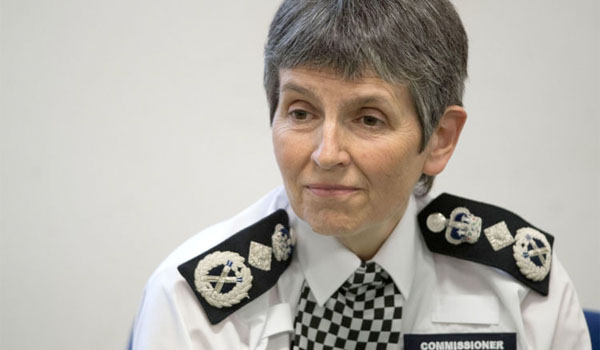 Speaking at the Police Superintendents' Association of England and Wales annual conference on Tuesday (September 11), Cressida Dick condemned the Government's choice to increase officer pay by a lower amount than the Police Remuneration Review Body (PRRB) proposed for "the second year in a row".
In its submission to the PRRB, the MPS said officers should receive a three per cent pay rise and allocated the funds in its budget to allow for it. The National Police Chiefs' Council submitted separate proposals on behalf of the chief constables of all other forces, saying that two per cent was the limit of affordability.
Staff associations made a claim of 3.8 per cent but the PRRB supported the MPS position for all of England and Wales. However, the Government limited increases to just two per cent.
Ms Dick said the decision to ignore the recommendation was wrong because it "leaves the PRRB process in tatters and undermines the careful balance that protects officers' rights".
She added that the decision "flies in the face of evidence and rational argument" and is now
considering her options as to how that money that was budgeted for by the MPS might be used "to invest in the recognition and welfare of my people".
"We argued for the money, budgeted for the money, and now as far as reasonably possible the money is going into their wellbeing."
"It is a matter of principle that officers must have confidence in an independent body deciding on their pay," she said.
"That, in my view, puts an obligation on the Government to respect the carefully developed arguments and recommendations of the pay review body.
"I am sorry to say that decision will have affected morale, it will affect recruitment, and it will perhaps affect retention."
Ms Dick also told the conference that record low unemployment rates in London have left the MPS struggling to find the right people for the job.
To address this, she confirmed a new scheme will be available to allow officers, from constables to inspectors, to return to the MPS in their ranks.
It will be open for officers who have either left the MPS in the past two months or are due to leave in the next three months.