Creative production
When it comes to convincing a jury, two dimensional data can be limiting. Police Professional looks at the use of 3D printing in the presentation and discovery of evidence.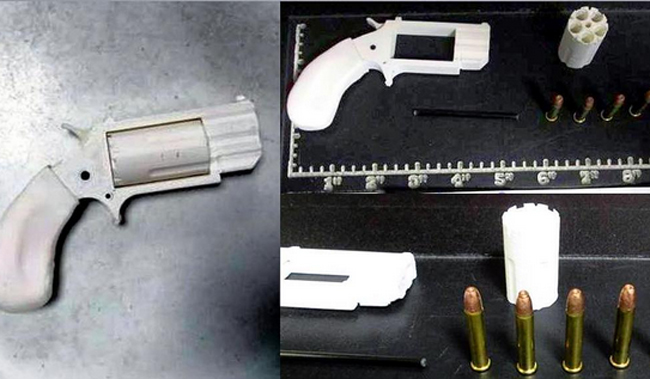 Since 3D printing came into the public eye, it has been held up as a 'bogeyman' technology that policing must learn to defend against. Firearms have become a particular area of concern, with plans for a 3D-printed pistol, the 'Liberator', downloaded more than 100,000 times in the two days before they were taken down by the US Department of State. Just two weeks ago, security at Reno-Tahoe International Airport seized 68 firearms from carry-on bags, one of which had been made using the technology.
Concerns are not confined to the US – at the Metropolitan Police Service's Counter Terror Expo last April, Assistant Commissioner Mark Rowley admitted that 3D printing was one of many areas, including drones and developing IT, that the force was currently "wrestling with". However, uptake of the technology has so far been piecemeal. As criminals have been quick to exploit 3D printing, the time is perhaps ripe for law enforcement to do the same.
Model usage
Most forces are aware of cases where 3D printing has been used in forensic investigations. Officers and scientists have been creating models of evidence for many years, such as footprint casts – 3D printing can simplify this process. While a first responder might not have the equipment necessary to start creating a replica footprint, it is likely that they will have a camera, and any images they take can be run through modelling software to create an astonishingly accurate recreation in a matter of hours.
This same process can be re-applied to any number of areas of investigation. 3D printing can – and has – been used to reconstruct miniatures of crashed vehicles, and becomes particularly useful when the accident is so complex that photographs cannot provide enough information. In 2014, the technology was used by Devon and Cornwall Police and City College Plymouth to recreate a bottle thought to have been used to murder a teenager, which was shown before a jury to demonstrate how the perpetrator struck the victim.
However, some of the more innovative developments relate to the 'grizzlier' elements of investigations. Although murder cases frequently rely on bones and other human remains as crucial evidence, problems can develop when it comes to presenting them in court – photos of the remains can be insufficiently detailed but, according to biological anthropologist David Errickson, "presenting actual human remains can be disturbing for some individuals, which in turn could lead to prejudicing the jury". Furthermore, handling bones in courtroom environments can cause the evidence to degrade, damaging the likelihood of a conviction.
According to experts at the University of Warwick, 3D printing provides a solution. In April 2015, Lorenzo Simon was convicted of murdering his friend and dismembering the body, hiding the remains in two suitcases and dumping them in a Birmingham canal. However, without the university's assistance, the case might have never been solved.
West Midlands Police officers had discovered a fragment of the victim's bone in an oil drum Simon had used as a furnace in an attempt to destroy the evidence. By scanning the fragments and creating a 3D replica, researchers were able to prove that it was "a perfect jigsaw fit" with a limb found in one of the suitcases, with lacerations on both pieces lining up to one-17,000th of a millimetre.
By scanning the bones, the university team was able to collate thousands of images that could be displayed at a resolution 43,000 times more detailed than a hospital CAT (computerised axial tomography) scan. These were presented in court alongside the model, which was given to the jury to allow them to examine the marks themselves.
Professor Mark Williams, one of the researchers in the case, said at the time that the "combination of micro-CT scanning, 3D printing, and 3D virtual reality truly [made] the process a UK first".
The technology also has applications outside of the courtroom and could soon be used as a replacement for flawed witness facial recall.
Professor Mark Shriver,