CPS warns of `serious harm` from single Facebook post calling for death of all British Muslims
An internet troll who called for all British Muslims to be killed in the wake of the Manchester terror attack has been jailed for a year.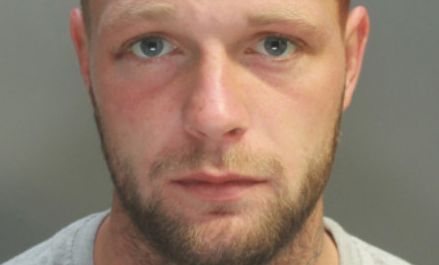 An internet troll who called for all British Muslims to be killed in the wake of the Manchester terror attack has been jailed for a year. Keegan Jakovlevs, of Wrexham in North Wales, previously pleaded guilty to publishing material with the intention of stirring up religious hatred. The 22-year-old was sentenced at Mold Crown Court for the crime, which is made illegal by the Public Order Act 1986. The Crown Prosecution Service (CPS) argued that Jakovlevs' single message was "particularly serious because it was posted so soon after the Manchester bombing when public emotions were running high." The CPS added: "Overall, there was potential for it to have been seen by a very large number of people and for serious harm to have occurred in addition to the obvious fear and distress suffered by any member of the Muslim community who may have seen it." Jakovlevs joins a growing list of defendants prosecuted for social media posts in recent months, for offences including inciting hatred and violence, and spreading so-called Islamic State (Daesh) propaganda. Prosecutors said Jakovlevs posted his message shortly after the bombing at Manchester Arena on May and that it was taken down shortly afterwards. Daesh supporter Salman Abedi killed 22 victims, including children, and injured 250 more when he detonated a homemade bomb as fans poured out of an Ariana Grande concert. Jakovlevs responded by using Facebook to send a message calling for revenge to his 2,154 friends. He wrote: "Thoughts with all the families in the horrible Manchester bombing (hands together in prayer emoji) but no let's not stop letting them in the country let's kill every… Muslim… we see… bet they would still send us down." Outside the court, Sue Hemming, head of the special crime and counter-terrorism division in the CPS, said no harmful action was traced to the post but Jakovlevs' "intention was clear". She added: "After the Manchester attack there were countless messages of support on social media for those affected but Keegan Jakovlevs chose to stir up religious hatred by calling for British Muslims to be indiscriminately killed. "People should not assume they can hide on social media when stirring up hatred and violence. Where there is evidence the CPS will prosecute them and they will face imprisonment as a result." In a separate case in London on Friday (September 8), a 45-year-old man is due to be sentenced for disseminating terrorist material in Facebook posts. Mehdi Bira, a father and former school caretaker, had downloaded 48 terrorist-related videos on his phone and computer, the Metropolitan Police Service said. The Government has launched enhanced efforts to tackle extremist material online amid increasing warnings over the threat posed by the far-right. Just under a third of all people being monitored under the Channel counter-extremism programme in 2016/17 believe in extreme right-wing ideologies and are vulnerable to radicalisation, according to Home Office figures. Forces and community groups have documented surges in Islamophobic hate crime in the wake of the Daesh-linked attacks in Westminster, Manchester and London Bridge. Greater Manchester Police's data showed a 500 per cent increase in reported anti-Muslim hate crimes after Abedi's bombing, with 224 reports in the following month compared with 37 during the same period in 2016. The National Police Chiefs` Council said police recorded 234 hate crime incidents 48 hours after the Westminster attack, 273 following the Manchester bombing and 319 two days after the London Bridge attack. On average, there were 171 hate crimes per day in 2016. There was no such increase following June`s far-right terror attack in Finsbury Park, when a van was driven into Muslim worshippers, leaving one man dead.