CPS prosecutes 50 assaults on emergency workers each day
The Crown Prosecution Service (CPS) authorised charges for an average of more than 50 cases of assault against police officers and other emergency services workers each day in the year following the introduction of the Assaults on Emergency Workers (Offences) Act.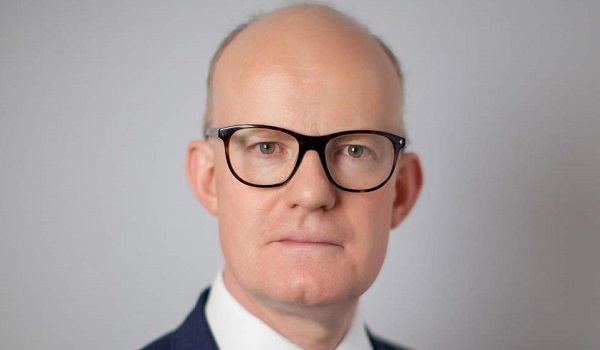 Between November 2018 and 2019, 19,771 offences were charged under the Act, which created a specific offence of attacking an emergency worker. Of the total, 14,372 were assaults by beating, 5,362 common assault and 36 were attempted assaults. There was also one case of aiding/abetting an assault.
The CPS figures relate to the number of offences charged, rather than individual defendants.
Nine out of every ten assaults took place against police officers. These invariably occurred when the attacker was intoxicated on drink or drugs and being arrested for an unrelated offence. Spitting was one of the most common forms of assault, but the violence perpetrated was wide-ranging and included kicking, punching, head-butting, slapping and biting.
Ministry of Justice figures for 2018, based on the first cases tried under the new legislation to go through the courts, show a conviction rate of 90 per cent but there have been concerns that the new law is not being applied rigorously enough to act as a deterrent as the number of assaults against police officers and other emergency workers is continuing to increase.
Following a series of high-profile assaults last summer, the Director of Public Prosecutions met with police representatives to discuss their concerns about rising levels of violence towards officers.
In response, the CPS has issued revised guidance to prosecutors clarifying its approach to such cases and has also published a joint agreement with emergency services chiefs across the country.
Max Hill QC, Director of Public Prosecutions, said: "Emergency workers provide a vital public service – the fact they endure vile abuse like spitting and even physical assault in the course of their duties is appalling and unacceptable. These attacks must never be considered as 'just part of the job'.
"These are serious crimes and it is encouraging to see our prosecutors have used the new legal powers to bring offenders to justice. Having been made aware of police concerns during the first year of this new legislation, I have met with senior officers and the CPS has updated legal guidance to strengthen our approach to these appalling offences."
A new joint agreement has been struck between partners at the National Police Chiefs Council, NHS England, HM Prison Service and the National Fire Chiefs Council, which sets out efforts to prosecute cases robustly and support staff.
Measures in the updated guidance include:
• Ensuring that prosecutors seek the maximum sentence in court, including playing any body-worn footage to the judge;
• Impressing on prosecutors the need to charge assaults on emergency workers where the Code Test is met, even where more serious offences have been committed, so the conduct is reflected on the defendant's criminal record;
• Taking victims' views into account when pleas to other offences are accepted or cases discontinued, with special consideration given to the vulnerability of the emergency worker, at the time of the assault;
• Underlining the requirement to treat assaults committed on bail or licence as an aggravating feature.
Mr Hill added: "We want to send a strong message that this deplorable behaviour will be met with the full force of the law."
Responding to the publication of the figures, National Chair of the Police Federation of England and Wales John Apter said: "In recent months there have been some shocking attacks on our colleagues which have rightly hit the headlines, this comes as the overall assault figures continue to rise year on year.
"These attacks show a shocking lack of respect towards our emergency service workers, the hard-working men and women who serve and protect the public.
"It is good to see the CPS recognising that the current system is not working and issuing new guidelines for prosecutors. Now I urge Magistrates to do the right thing and heed any advice passed down to them. And to use their full sentencing powers so the law provides the deterrent and punitive effect it was intended to. Which is something I will be taking up with the Home Secretary when I meet her in the coming weeks."