CPS gets cash boost to cope with additional workload from new police recruits
The Crown Prosecution Service (CPS) is to receive an additional £85 million in funding over the next two years to help it build capacity and manage caseloads amid concerns over falling prosecution rates for rape and other violent crimes.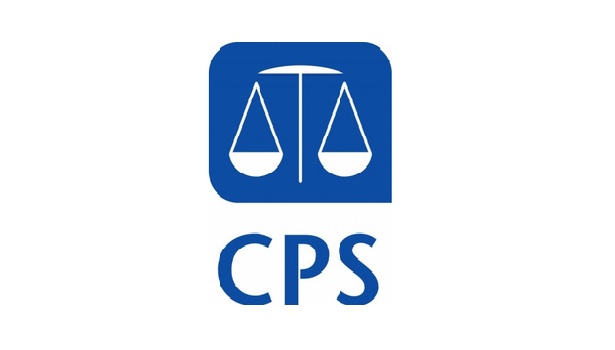 The cash injection is part of a range of initiatives announced by the Government over the weekend aimed at boosting the effectiveness of the criminal justice system. There will also be an additional £2.5 billion to create 10,000 more prison places and build new jails.
The additional money for the CPS follows Prime Minister Boris Johnson's pledge to recruit an additional 20,000 police officers and is intended to offset the increased workload this will inevitably generate.
Much of the additional demand is the result of a dramatic increase in the volume of digital evidence attached to cases. The CPS currently receives one terabyte of information from the police each day, with even routine cases now requiring more time and resources than ever before.
Delays in CPS charging decisions resulting from budget and staff cuts are a regular source of frustration within the police service. In 2018/19, the CPS received £528 million in government funding, a fall of around 30 per cent since 2010. Over the same period, CPS staff numbers fell from around 8,000 to less than 6,000.
Chris Henley, chair of the Criminal Bar Association, said: "The criminal justice system is severely underfunded as a result of relentless cuts over the last ten years.
"Far more will be needed across the system, including more substantial sums to the entire prosecution system and the Ministry of Justice, including the courts service, to restore public faith in our criminal justice system where increasingly those who commit crime walk free and the innocent risk being convicted."
Louise Hodges, head of criminal litigation at law firm Kingsley Napley, said while the increase in funding will assist in employing more lawyers "it will not solve the current situation especially given recent cuts to the court infrastructure and estate".
She added: "The criminal justice system has seen its funding nosedive during the era of austerity with everything from police to probation, courts to judiciary, prisons to legal aid suffering enormous cuts. Only with a truly radical re-think and injection of funding throughout the system will there be any hope of salvaging what was once a criminal justice system that was the envy of the world."
A recent report by Her Majesty's Inspectorate of Constabulary and Fire and Rescue Services and Her Majesty's Crown Prosecution Service Inspectorate found that officers often had to wait several hours to contact lawyers working for CPS Direct. The inspectorates said this was a "significant concern".
The number of cases failing to make it to trial has also increased significantly in recent years and has been blamed on the shortfall in funding at the CPS.
Director of Public Prosecutions Max Hill QC said the announcement comes at a "crucial time" for criminal justice.
"Our work is changing and this new funding will provide the increased capacity to enable us to respond effectively to challenging trends we currently face," he said.
Giving evidence to the House of Commons Justice Select Committee in January, Attorney General Geoffrey Cox QC said the organisation had reached a tipping point over its finances.