CPS 'determined to bring perpetrators to justice' as rise in domestic abuse expected during World Cup
The Crown Prosecution Service (CPS) says it is "determined to bring perpetrators to justice" as it anticipates a surge in domestic abuse cases during the World Cup.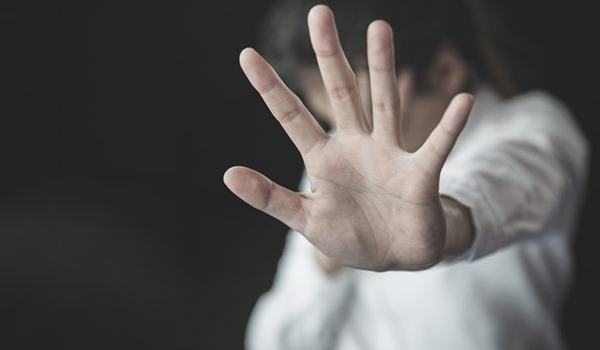 Data published last year by the National Centre for Domestic Violence showed reported incidents increased by 26 per cent if England play, 38 per cent if England lose, and 11 per cent the next day, win or lose.
And the NSPCC is expecting another "spike" in contacts to its helpline about children experiencing violence and abuse at home after child welfare contacts about domestic abuse jumped by a third during the last World Cup.
England opened their World Cup campaign with a 6-2 win over Iran while Wales drew 1-1 with the US.
The CPS said it was determined to do all it can to "bring perpetrators of this abhorrent crime to justice and provide protection for victims".
Kate Brown, CPS domestic abuse lead, said: "There is no excuse for domestic abuse.
"Watching football should be a time when people can enjoy and share their passion for their favourite team, but sadly, the game is marred by this tragic reality.
"There is no hiding behind football as a reason for such cowardly and cruel abuse – and we are determined to see dangerous abusers prosecuted.
"Domestic abuse in its many forms is life-changing, and we understand the trauma of reporting someone. I want to encourage victims to report, safe in the knowledge they will be listened to and supported throughout the criminal justice process."
With cases expected to rise, the CPS said specially trained prosecutors will be on hand to advise police and make charging decisions during the World Cup through its out-of-hours charging service.
At peak times, prosecutors working in the CPS Direct team can receive up to 70 to 80 calls an hour for charging decisions, with the festive period continuing to be one of the busier periods and cases of domestic abuse expected to rise.
The CPS said domestic abuse remains "a high priority", with extensive work continuing to better understand and improve how cases are handled, which has seen a high charge rate in cases of domestic abuse.
It added: "To shift the focus from the victim and better support them, prosecutors and police take a suspect-centric approach to build stronger cases. This requires looking at the behaviours of the suspect before, during and after the alleged incident.
"Our work is supported by specific training on domestic abuse and evidence-led prosecutions – allowing prosecutors to take forward a case without the victim needing to give evidence – and instead building a case using further evidence such as body-worn video and witness statements."
Douglas Mackay, CPS football lead, added: "We all have a responsibility to make football an environment everyone can enjoy safely and without fear.
"It is deeply saddening that reports of this abuse rise during a time when fans should be showing their love for the game and supporting their nations in the biggest international tournament in football.
"Domestic abuse is never acceptable. There is no excuse, reason, or motive for someone to inflict cruelty, abuse, and violence on the people in their lives.
"The CPS is playing a crucial role in tackling football-related crimes and working with partners to make our national sport inclusive, safe to watch, and play in."
The NSPCC has warned of an increased risk of domestic abuse during the Qatar World Cup as new figures reveal a spike in contacts to its helpline about children experiencing violence and abuse at home during the last tournament.
"Our analysis found that during the previous football World Cup contacts to our helpline about domestic abuse jumped by a third (33 per cent) on the monthly average, reaching more than 1,000," it said.
"Heightened emotional stress, alcohol and betting on the games could act as potential triggers to incidents in the home over the next four weeks.
"We're concerned that hundreds of thousands of children could be at risk as new government data reveals almost 250,000 children are impacted by domestic abuse in England."
The NSPCC said these findings "chime with research" showing a direct correlation between high-profile sporting events and reports of domestic abuse to emergency services, agencies, and charities.
"During the last World Cup in 2018, our helpline – which takes calls from adults concerned about children – delivered 1,060 child welfare contacts about domestic abuse, a 33 per cent increase on the monthly average for that year," it said.
"And Childline saw a 17 per cent increase on the monthly average for the number of counselling sessions delivered to children and young people about domestic abuse."
Sir Peter Wanless, chief executive of the NSPCC, said: "The majority of fans across the country will enjoy the World Cup with friends and family but for many children living with domestic abuse it will bring nervousness, fear and even violence.
"Anyone who hears or sees something worrying regarding a child while watching the football can reach out to the NSPCC Helpline for confidential advice.
"Domestic abuse can decimate a child's confidence and sense of security and without support it can have a devastating impact at the time and long into the future.
"The Government could take a step towards ensuring children have the opportunity to recover from domestic abuse by pressing ahead with a Victims Bill that recognises the needs of the hundreds of thousands of children living in violent homes."
The World Cup coincides with the 16 days of activism against gender-based violence, an annual international campaign that kicks off on November 25, the International Day for the Elimination of Violence against Women, and runs until December 10, Human Rights Day.
Unison has published revised domestic violence and abuse guidance and a new document about ending violence against women to coincide with the World Cup.
"Many people in relationships with abusive partners dread major footballing competitions like the world cup," said the union. "This is because they're linked to an increase in incidents of domestic abuse.
"As Women's Aid made clear during last year's Euros, 'football doesn't cause domestic abuse, but a big game can be the catalyst for increasing or more severe abuse'."
Unison says domestic abuse is a workplace issue, and both trade unions and employers have a key responsibility to work together identify workers who may be experiencing domestic abuse in order to support them.
"Throughout this World Cup, both trade union representatives and employers have a key responsibility to support any workers who are experiencing domestic abuse," it said.
"Local branch welfare officers may be the first point of contact for members who are experiencing domestic abuse and associated personal, emotional or financial difficulties.
"As well as practical support like signposting victims of domestic violence to specialist services or being flexible about time off to sort out a court case or finances, employers can help tackle more deep-seated cultural attitudes that underlie misogyny and violence."