CPS admits 'systemic change not quick fix' answer to long-term disclosure problems
Policing needs to witness a "whole culture" change to avoid a repeat of disclosure failings that has seen the recent collapse of rape and serious sexual offence (RASSO) cases, Britain's top prosecutor has warned.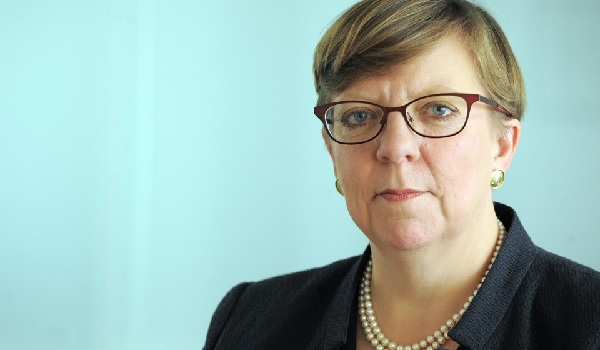 Effective measures, rather than a quick fix, must be put in place to remedy problems that have "dogged the criminal justice system for many years" after a review identified 47 instances in which vital evidence was withheld from defence lawyers.
Director of Public Prosecutions Alison Saunders, who is stepping down from the role in October, said that although in most cases disclosure is being managed effectively – there is an "unacceptable" level where justice is "falling short".
Her comments came in the wake of the Crown Prosecution Service (CPS) publishing the outcome of its audit of rape and RASSO cases.
On Tuesday (June 5), the CPS revealed that issues with disclosure had been identified in 47 of 3,637 cases in England and Wales that were reviewed between January and mid-February.
The withholding of evidence was the main reason five of the 47 cases had to be stopped. Fourteen of the 47 defendants had been held in custody on the charges.
Common themes identified included communications evidence such as texts, emails and social media being examined too late in the process, the failure to identify and obtain material such as medical or social services records and the emergence of new evidence after charge.
Ms Saunders said she deeply regretted every case "where mistakes are made, adding that she recognised the "huge impact on individuals involved".
She added: "Getting disclosure right is a fundamental part of a fair criminal justice system.
"Our analysis shows that in the vast majority of cases we are doing that – but there are cases where we are falling short, and that is unacceptable.
"My priority, working closely with the police, is to put in place effective measures that bring about a sea-change in how disclosure is managed so that complainants and suspects alike can have confidence that every case is fair.
"There is an unprecedented focus in finding solutions to these problems, which have dogged the criminal justice system for many years. There have been attempts to tackle it in the past, but improvements have not been lasting. We need to make it stick.
"That's why we are looking not just at systems and processes, but the whole culture within policing and the CPS. Disclosure must be seen for what it is – a central element of every investigation and every prosecution.
"We agreed a joint improvement plan with the police in January, and we are already seeing improvements in how cases are handled.
"This is not a quick fix, but I am confident that the measures we are putting in place will drive the systemic change we need."
National Police Chiefs' Council Lead for Criminal Justice, Chief Constable Nick Ephgrave, said: "In recent months, we have seen some prosecutions stopped far too late in the process with very serious impact on the lives of those involved – this is not right or fair.
"The CPS's review of a number of rape and serious sexual offences cases has furthered our understanding of the causes of disclosure problems in these sensitive cases and reinforced the importance of the measures agreed in the joint disclosure improvement plan.
"The changes we're implementing will help to prevent this happening to others by ensuring reasonable lines of enquiry are identified early by police, prosecutors and the defence working together with timely review of the material generated.
Action is already under way to address the issues identified in the review. The joint National Disclosure Improvement Plan includes a range of measures that will support police and prosecutors with their disclosure duties. This includes:
• The extension of Disclosure Management Documents to all RASSO and Complex Crown Court cases. These documents are used to outline the prosecution approach to disclosure for the court and the defence, and ensure disclosure issues are dealt with at an early stage;
• The introduction of Disclosure Champions in all CPS Crown Court and Magistrates' Court teams;
• New training for all forces introduced by the College of Policing, taking into account the ongoing and significant changes in disclosure practice;
• A new procedure for officers to identify reasonable lines of enquiry when submitting a charging decision request to the CPS; and
• A new protocol between the CPS and police on the use of third party material.
Mr Ephgrave added: "Real progress is already being made with new training to officers rolled out, improved processes and experts and champions identified in police forces and CPS areas.
"We are also working at pace to consider how technology could help us, and to review our progress so we can be sure the changes are making the difference we expect."
The demand of digital disclosure was made clear by Metropolitan Police Service Commissioner Cressida Dick on Tuesday (June 5) when she told the Home Affairs Select Committee of a "reasonably straightforward case" in which a witness account led a judge to enquire about what was on the defendant's Facebook account.
"We called in 18 officers who did 200 hours of work over that weekend. Now that is not unusual," she said.
Last month MPs were told by experts that poor training and the sheer scale of digital evidence that police are tasked with combing through are causing trials to collapse.
Digital forensic investigation has failed to keep pace with the explosion in new technologies, Dr Jan Collie, managing director of Discovery Forensics told the Commons' Justice Select Committee.
She said officers were forced to deal with evidence everywhere – from phone records to data on the cloud – and funding cuts meant they do not have the time to thoroughly examine it all.
But she claimed some officers are inadvertently spoiling evidence due to poor understanding of how they should handle it with the interpretation of data being carried out by those not trained to do it.
Recent cases have seen trials collapse when vital digital evidence was either missed or revealed to the defence far too late.
In January, a rape charge against student Oliver Mears was dropped the day before his trial after a diary supporting his case was discovered.
These issues are not confined to cases involving violence against women and girls – that same month, a people trafficking and fraud trial collapsed due to failure to disclose digital evidence
The committee heard one of the main problems is the sheer amount of evidence officers have to search through.
One recent case dealt with by Northumbria Police involved an officer having to manage 30,000 documents relating to telephone downloads. Each had to be reviewed and assessed.
Sometimes documents have to be reviewed more than once – potentially significantly adding to the time needed to deal with them.