Covid-19 lockdown reinforces importance of neighbourhood policing to community resilience
The role of neighbourhood police officers will be "central to community cohesion" as society and the economy struggle to recover from the impact of the Covid-19 pandemic, according to senior figures in policing and security.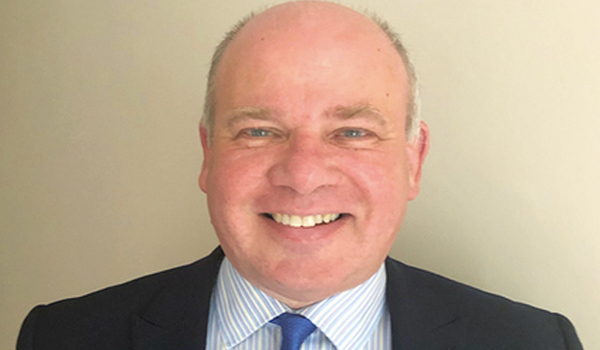 A joint webinar held this week by Resilience First and The Police Foundation highlighted how the coronavirus 'lockdown' had created "a new normal" that has reinforced the importance of public service and the contribution of neighbourhood policing to community resilience.
These factors will be vital to community cohesion as society and the economy struggle to recover from the impact of the pandemic.
Addressing the webinar, Sir Craig Mackey, who retired as deputy commissioner of the Metropolitan Police Service in 2018, said: "If you said eight to ten weeks ago that you had to design a system where people are crowdsourcing masks, or building stuff on 3D printers for the NHS, or coming together with their neighbours who they have never met, you would have said that will never happen.
"But through the Covid-19 pandemic, we have seen a very, very different public debate in a short space of time around people's understanding of what public service is and what it means to be a public servant, and I would include policing and many, many other areas in that.
"We police with the support of the community. We don't have a model in this country, nor do we want one, where policing is just an enforcement mechanism. Policing has tried to be very careful where it manages the boundaries with the new lockdown rules – 99 per cent of people want to comply with them.
"The British policing model is incredibly conscious of the importance of the relationship and the consent it has with communities to allow it to operate. If the first time you talk to a community is when something goes wrong, that is going to be a very hard debate."
Rick Muir, director of the independent policing think-tank The Police Foundation, agreed, adding: "One of the things that we have really benefited from in this current crisis is the level of trust and legitimacy that our police do actually have in the UK. That is something that we have been paying into the bank account for a very long time.
"Most people trust the police and the police have a good reputation and we are very much relying on that now in order to get the kind of consent and cooperation that we need."
Robert Hall, executive director of Resilience First, the not-for-profit organisation that aims to improve business resilience in urban areas, said the Covid-19 pandemic had already marked a "major change" to the routine and lifestyles of individuals, organisations and communities.
"Over the next few months the virus is likely to test our societal bonds, perhaps as never before, and usher in a new normal with social distancing, economic recession and shielding of the older generation all providing significant challenges to our social cohesion," he added.
"Communities will be an important element in any recovery. Even as people self-isolate and adopt social-distancing measures, communities will prove to be the bedrock of our societal cohesion. Already we have seen a new level of neighbourliness and a new community appreciation of public servants and other essential workers in the weekly 'Clap for Our Carers'.
"The role of neighbourhood police officers is central to this. They provide the route to enforcement of the new social rules and they can do this most effectively if they have both a deep understanding of their local community and the consent of that community to apply the rules of the new normal."